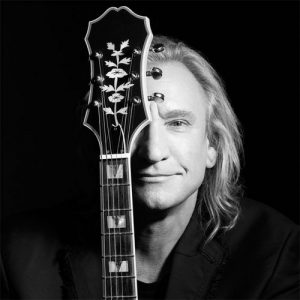 Joe Walsh ha confirmado que graba un nuevo disco que contiene doce canciones, compuesto por seis temas inéditos y seis versiones, y con colaboradores de la talla de Mick Jagger, Dr. John, Bill Withers, Jim Keltner, Lonnie Jordan, Ringo Starr, Don Was, Keb' Mo', Robert Randolph, Mike Finnigan, Don Was o la bajista de Jeff Beck, Tal Wilkenfield.
Joe Walsh también ha confirmado alguno de las canciones del disco son versiones muy oscuras de Howlin' Wolf o John Lee Hooker, y que la banda que acompañará al gran Joe Walsh será el guitarrista Keb' Mo', el gran Jim Keltner a la batería, Mike Finnigan a los teclados o la bajista de Jeff Beck, Tal Wilkenfield, una banda auténticamente de lujo.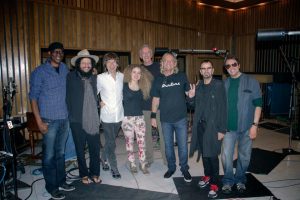 Joe Walsh mostró hace unas semanas en sus diferentes redes sociales, fotos de la grabación de su nuevo disco en unos estudios de Los Angeles,  con casi todos los invitados del disco, como os mostramos en nuestra página de facebook el pasado 12 de marzo de 2013.
Joe Walsh recientemente participó en la reciente gira de Bob Seger & The Silver Bullet, denominado Rock and Roll Never Forgets Tour, y en el que Bob Seger presentaba su gran recopilatorio "Bob Seger: Ultimate Hits: Rock And Roll Never Forgets" y Joe Walsh también su disco "Analog Man".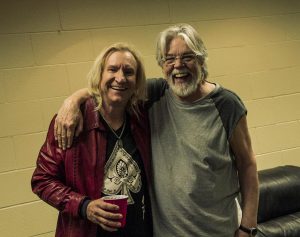 Joe Walsh (The James Gang, Eagles o Ringo Starr & His All-Starr Band), editó el pasado año en el mes de junio, «Analog Man», un fantástico un nuevo disco en solitario tras 20 largos años, "Analog Man", una maravilla, producida por Jeff Lynne (ELO).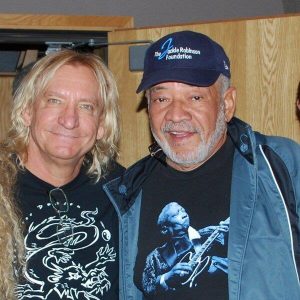 Joe Walsh estuvo recientemente con sus compañeros de Eagles en el festival de Sundance en Utah, presentando el nuevo documental de la banda History of the Eagles. The Story of an American Band.
Escucha el nuevo disco de Joe Walsh «Analog Man».