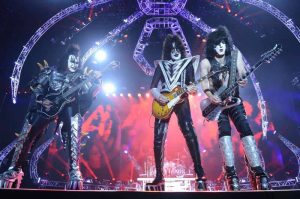 «You Wanted the Best, You Got the Best»
Kiss comenzó el pasado sábado 1 de junio su gira europea en la ciudad de Estocolmo, Suecia estrenando un nuevo escenario en forma de araña móvil realmente espectacular y en que interpretaron sus grandes clásicos y un sólo tema de su último disco «Monster« editado el pasado año, para su gira Kiss Monster Tour 2o13.
Kiss tocó diecinueve temas, «Hell or Hallelujah», único tema del último disco y otros dieciocho clásicos, dentro de un escenario diseñado bajo la idea de Paul Stanley en forma de araña que dispara bolas de fuego por los tentáculos y se mueve constantemente, fabricado en las Vegas.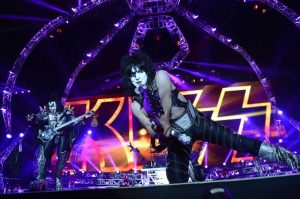 Set list de Kiss en Estocolmo 1 de junio de 2013.
Psycho Circus
Shout It Out Loud
Let Me Go, Rock 'N' Roll
I Love It Loud
Hell or Hallelujah
War Machine
Heaven's on Fire
Deuce
Say Yeah
Shock Me
Outta This World
Bass Solo
God of Thunder
Lick It Up
Love Gun
Rock and Roll All Nite
Detroit Rock City
I Was Made For Lovin You
Black Diamond