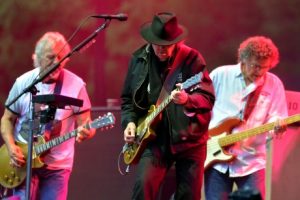 Neil Young & Crazy Horse comenzó el domingo 2 de junio su gira europea en el Waldbühne de Berlín dentro de la gira Alchemy Tour, en que versionó el «Blowin' in the Wind» de Bob Dylan, y volvió a interpretar «Hole in the Sky» y «Singer Without a Song» dos canciones inéditas que ha ido utilizando en la gran mayoría de sus conciertos desde que publicó su último disco «Psychedelic Pill«.
Neil Young & Crazy Horse recién llegados de su gira por Australia y Nueva Zelanda, estarán en Europa hasta el próximo 19 de agosto, y en que Los Lobos actuaron en su primer concierto de la gira europea, en una tarde realmente fría y pasada por la lluvia. Los californianos Los Lobos acompañarán a Neil Young en varios conciertos de la gira europea al igual que Band of Horses.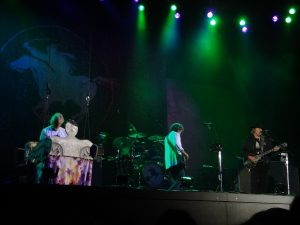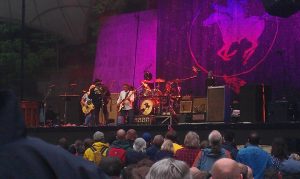 Set list del concierto de Neil Young & Crazy Horse en Berlín, Waldbühne, 2 de junio de 2013
1. Love And Only Love
2. Powderfinger
3. Psychedelic Pill
4. Walk Like A Giant
5. Hole In The Sky
6. Heart Of Gold
7. Blowin' In The Wind (Bob Dylan)
8. Singer Without A Song
9. Ramada Inn
10 .Cinnamon Girl
11. Fuckin' Up
12. Mr. Soul
13. Hey Hey, My My (Into The Black)
14. Like a Hurricane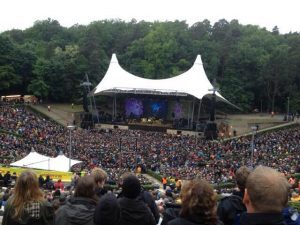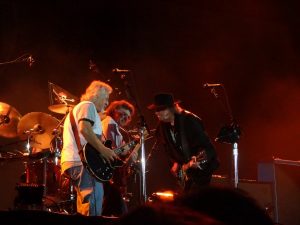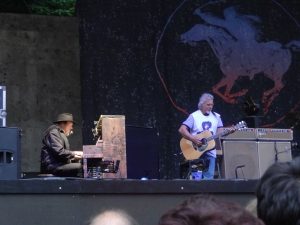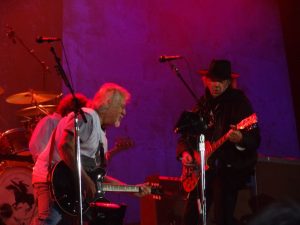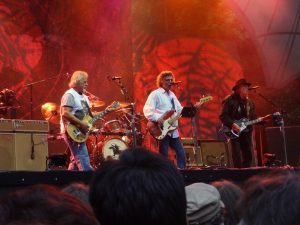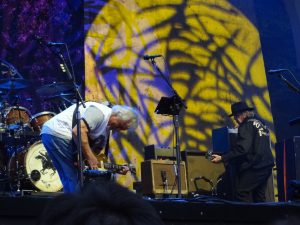 Fotos Rusties & Thrasher's W.