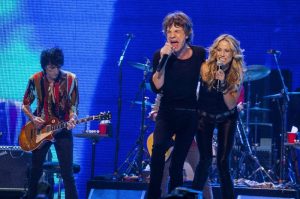 Segundo concierto de los Rolling Stones en la ciudad de la viento anoche 31 de mayo en Chicago con Sheryl Crow interpretando con ellos «All Down The Line» y celebrando el cumpleaños de Ronnie Wood que cumple hoy 66 años y mañana lo hará Charlie Watts con 72 años.
Sheryl Crow acaba de anunciar esta misma semana que editará el próximo 10 de septiembre un nuevo disco Country con doce canciones co-escritas con Brad Paisley, el primero de ese género que publica la norteamericana, «Easy» es el título del nuevo adelanto del álbum y Justin Niebank es el productor del nuevo disco titulado «Feels Like Home».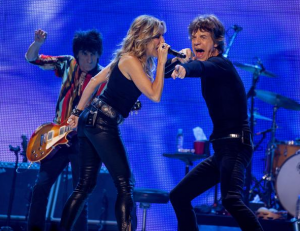 https://youtu.be/1JEtn_gjLME
Set List The Rolling Stones en Chicago United Center 31 de mayo de 2013.
1- Get Off Of My Cloud
2 – It's Only Rock and Roll
3 – Paint it Black
4 – Gimme Shelter
5 – Shine a Light
6 – Emotional Rescue
7 – All Down the Line (Sheryl Crow)
8 – Doom and Gloom
9 – One More Shot
10 – Can´t You Hear me Knocking (Mick Taylor)
11- Honky Tonk Women
Anuncio de los cumpleaños de Ronnie y Charlie Watts
12 – You Got the Siver (Keith Richards)
13 – Happy (Keith Richards)
14 – Midnight Rambler (Mick Taylor)
15 – Miss You
16 – Start me Up
17 – Tumbling Dice
18 – Brown Sugar
19 – Sympathy for the Devil
Encore
20 – You Can´t Always Get What You Want
21 – Jumping Jack Flash
22 – Satisfaction (Mick Taylor)