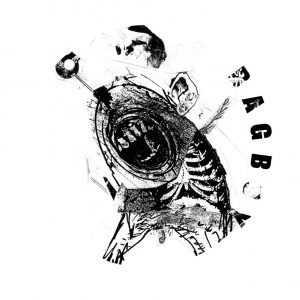 Pixies regresan con una nueva canción «Bagboy» tras nueve largos años y con una nueva gira bajo el brazo para el próximo mes de septiembre con una única para en España, que será Madrid el 7 de noviembre en La Riviera, y en la que la bajista Kim Deal ha dejado la banda, tras su mala relación con Black Francis, y sutituida por Kim Shattuck, bajista en el garagero grupo femenino The Pandoras y guitarrista en los enérgicos The Muffs.
«Bagboy» el nuevo tema inédito de Pixies fue grabado en octubre de 2012 y producido por Gil Norton (The Strokes, Echo and the Bunnymen, Foo Fighters, Jimmy Eat World, etc).
Pixies también presentó un nuevo EP y nuevo vídeo, avanzadilla de un próximo álbum tras «Bagboy», primer trabajo de estudio desde 1991 y el primero de una nueva etapa sin su clásica bajista Kim Deal, sustituida por otra veterana y otra Kim, Kim Shattuck, líder de The Muffs.
Escucha «EP-1» de The Pixies.
EL nuevo EP de Pixies, llamado «EP-1», contará con 4 canciones:
Andro Queen
Another Toe in the Ocean
Indie Cindy
What Goes Boom
«Indie Cindy» es el nuevo vídeo de Pixies.
Pixies, banda norteamericana originaria de Boston, es uno de los grupos más influyentes e importantes del Rock alternativo desde que se formasen a mediados de los años ochenta, su influencia fue grandísima en bandas como  Weezer, Radiohead, Pearl Jam o Nirvana, Kurt Cobain gran entusiasta del grupo.
Las influencia de Pixies son claras Lou Reed y el mundo Velvet Underground e Iggy Pop & The Stooges, David Bowie, Beatles y Ramones con su líder Black Francis, conocido como Frank Black, Kim Deal al bajo, Joey Santiago a la guitarra, y David Lovering a la batería.
Pixies con cuatro discos de su estudio su último data de 1991 con «Trompe le Monde», hacen que se rompa el grupo, a partir de ahí Black Francis se rebautizó como Frank Black y dio inicio a su carrera en solitario.
Kim Deal continuó su trayectoria con The Breeders, y Joey Santiago y David Lovering formaron The Martinis, tras trece años de ruptura, Pixies se volvió a reunir en el año 2004 y 2005 para actuar en directo en una nueva gira.
Pixies actuará en más de veinte ciudades europeas comenzando el 29 de septiembre en París, Francia.