"Another goodbye to another good friend".
Gypie Mayo el guitarrista de sustituyó a Wilko Johnson de Dr. Feelgood entre el periodo de 1977 y 1981 murió el pasado miércoles 23 de octubre a los 62 años de edad.
Gypie Mayo londinese de nacimiento comenzó su carrera musical en una banda de Blues llamada While Mule desde 1969, antes de formar parte en Dr. Feelgood sustiyendo a Wilko Johnson en 1997 perteneció a formaciones como Halcyon, 747, Concrete Mick y Alias.
Gypie Mayo fue el guitarrista de Dr. Feelgood durante cuatro años, entre 1977 y 1981, en el que grabó seis álbumes (Be Seeing You, Private Practice, As It Happens, Let It Roll, A Case of the Shakes y On The Job), en el que recordamos una canción suya co-escrita con Nick Lowe tuvo muchísimo éxito "Milk and Alcohol".
Gypie Mayo se uniría al renacimiento de los Yardbirds en 1996 hasta 2004, grabando un disco de estudio titulado "Birdland" (2003), 35 años después de grabar su último álbum de la banda de Blues Rock junto a los miembros originales de la banda el batería Jim McCarty y el guitarrista Chris Dreja.
Descanse en paz.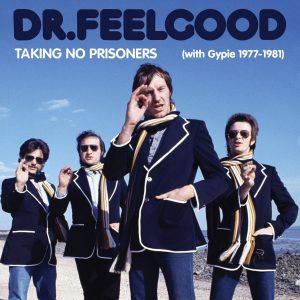 "Another goodbye to another good friend".