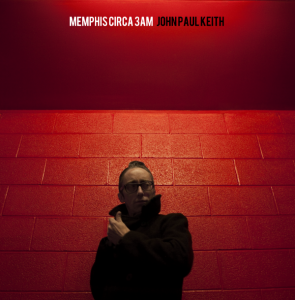 John Paul Keith publica su tercer e incendiario disco «Memphis Circa 3AM», el pasado mes de septiembre, ¡qué album!, tras su dos anteriores «Spills and thrills» (2009) y «The man that time forgot» en el 2011, grabado ahí es nada en los estudios Sam Phillips Recording Service y masterizado en la mítica Stax Records, doce canciones que están alcoholizadas Rock, Country, Rockabilly y Pop de los años cincuenta.
El nuevo disco de John Paul Keith,  «Memphis Circa 3AM»está producido por Roland Janes guitarrista de sesión de los estudios Sun Records durante la década de los cincuenta y sesenta, álbum grabado completamente en analógico en el que su autor nos machaca con sus twang y riffs de guitarra, piano lejano sonando en la penumbra.
Excelente el nuevo disco de John Paul Keith, «Memphis Circa 3AM», voluptuoso manual y declaración de principios para una ya exitosa carrera musical del de Nashville, sonido sustentado por la Americana más clásica, auténtica y diabla. Otro de los discos del 2013.

Escucha  «Memphis Circa 3AM» de John Paul Keith