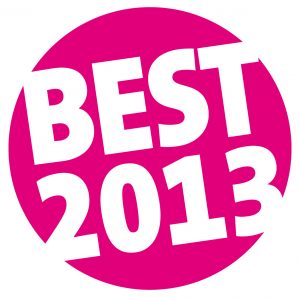 Lo mejor del 2013, los álbumes más destacados del 2013 según dirty rock magazine, en el momento de hacer balance a los mejores discos nacionales y a los mejores discos internacionales, y que cómo melómanos queremos compartir con todos vosotros los discos más sobresalientes del año en el que podemos encontrar diferentes propuestas que van desde el Blues de raíces, Country, Rock, Pop, Rhythm & Blues, Hip Hop, Americana, Folk, y Soul entre otras.
Una amalgama ecléctica entre nuevos valores de la música y otros clásicos en lo mejor del 2013 Best of en dirty rock magazine.
Os presentamos a nuestro juicio los mejores discos y finalistas del 2013 antes de hacer los descartes y criba con los veinticinco mejores discos naciones y treinta internacionales en dirty rock magazine. Haz tu búsqueda avanzada de cualquier artista o grupo en nuestro buscador de la web "buscar en Dirty Rock".
– Mejores discos nacionales 2013.
Depedro "La increíble historia de un hombre bueno", Soulamente Soulo "Cara C", Quique González «Delantera Mítica», EvilMrSod & Keiko "Weekend", Dixie Town "O Furacán", Los Deltonos «Saluda al Campeón», Roots Harmonies "Island Fever", Pumuky «Pumuky y el eterno femenino», Dead Bronco «In Hell,  Sra. Robinson "A Medio Camino", Burning «Pura Sangre», Marvin Green "La Soledad del Sheriff Kane", Alfa "El segundo oficio más viejo del mundo", Pachumba "Keep it Quiet", Guadalupe Plata,  Los Coronas "Adiós Sancho", Hendrik Röver "Oeste/Norte", My Yellowstone «Here & Now», Anaut «140», Rosendo "Vergüenza Torera", Lapido "Formas de matar el tiempo", Breis "Invisibles", La Doble Fila "Viernes de Rencor", Garaje Jack «Mañana es Hoy», Lanuca "Pómulo", Red Buffalo «Sounds of Nature», Kayser Sozé "God Meats Cult", The Dirty Browns "Goatman says everything's ok", Tom's Cabin, Crudo Pimento, Jelly Bullet "First Shot", Git "We Don´t Know Where We Are", The Bright «Estados», And Finally "Heartbreaker Empire", Said Muti «Corazones y Ceniceros», El Pilar Azul «La constante sin nombre», Postman "That's all love is about", GAF y la Estrella de la muerte "Sunriser", Mr. Blaky "¿Vuelas?", Pablo Galiano "La Ciudad devora a los Pájaros", Niño y Pistola «A man with a gun over there», Andrés Calamaro «Bohemio», Nat Simons "Home on High", Maleso "Cinta Aislante Negra", Möno "El cielo está en todas partes", Massena «Quiero ser como tú», Blackberry Clouds "Dry Wind", La Maravillosa Orquesta del Alcohol "¿Quién nos va a salvar?", y 13 Motos "Social", El Drogas «Demasiado tonto en la corteza»
– Mejores discos internacionales 2013.
John Paul Keith "Memphis Circa 3AM", Daniel Romano «Come Cry with Me», The Dogs d'Amour «Cyber Recordings», Bombino "Nomad", Junior Brown "Volumen One", Lincoln Durham "Exodus of the Deemed Unrighteous", Wayne Hancock "Ride", The Black Crowes "Wiser For The Time", Paul Burch «Fevers», Emmylou Harris & Rodney Crowell "Old Yellow Moon", Tom Keifer "The Way Life Goes", Johnny Marr "The Messenger", Billy Bragg "Tooth & Nail", Son Volt «Honky Tonk», Geraint Watkins "Mosquito Vol. 2", Clutch "Earth Rocker", Nick Cave & The Bad Seeds "Push the sky away", John Fogerty "Wrote A Song For Everyone", Suede "Bloodsports", Stereophonics "Graffiti On The Rain", Vampire Weekend "Modern Vampires of the City", Steve Earle "The Low Highway", Iggy Pop and The Stooges "Ready To Die", Corey Harris "Fulton Blues", The Quireboys «Beautiful Curse», The Last Internationale "New York, I Do Mind, Dying", James Hunter "Minute by Minute", Eric Burdon 'Til Your River Runs Dry, Ben Harper y Charlie Musselwhite "Get Up", Rival Sons "Head Down", Edwyn Collins "Understated", Josh Ritter "The Beast In Its Tracks", Eels "Wonderful, Toots & The Maytals "Unplugged On Strawberry Hill", Little Feat "Rooster Rag", The Floorboards «The Floorboards», Jason Isbell and The 400 Unit "Live From Alabama", Shooter Jennnings «The Other Life», The Strypes «Snapshot», The Devil Makes Three " I'm A Stranger Here", Nicki Bluhm "Nicki Bluhm and the Gramblers",  The Avett Brothers "Magpie and the Dandelion", Gov't Mule "Shout!", Left Lane Cruiser "Rock Them Back To Hell", Howe Gelb "The Coincidentalist", The Band of Heathens "Sunday Morning Record", Blitzen Trapper "VII", Willie Sugarcapps "Gypsy Train", J. Roddy Walston & The Business "Essential Tremors", The White Buffalo "Shadows, Greys And Evil Ways", Trombone Shorty "Say That to Say This", Truth & Salvage Co. "Pick Me Up", The Rolling Stones, "Sweet Summer Sun, Hyde Park Live", Blue Rodeo "In Our Nature", Patty Griffin "Silver Bell", Mark Lanegan «Imitations», North Mississippi Allstars "World Boogie Is Coming", Danny & The Champions Of The World "Stay True", J.D. Wilkes and The Dirt Daubers "Wild Moon", Israel Nash "Rain Plans", Elvis Costello & The Roots "Wise Up Ghost"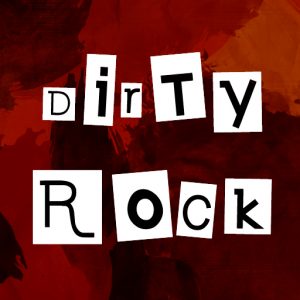 Jonny Kaplan "Sparkle & Shine", Buddy Guy "Rhythm & Blues", Kings of Leon "Mechanical Bull", Booker T. Jones "Sound the Alarm", Motörhead, "Aftershock", Eddie Spaghetti "The Value of Nothing", Brent Amaker and the Rodeo "Year of the Dragon", The Wild Feathers «The Wild Feathers», Amanda Shires "Down Fell The Doves", Tedeschi Trucks Band "Made Up Mind", Three Blind Wolves "Sing Hallelujah For The Old Machine", Jeffrey Foucault & Cold Satellite "Calvacade", Sallie Ford & The Sound Outside "Untamed Beast", Jerry Miller "New Road Under My Wheels", The Baptist Generals "Jackleg Devotional To The Heart", The Del Lords «Elvis Club», Franz Ferdinand "Right Thoughts, Right Words, Right Action", Lee Hazlewood "Trouble Is a Lonesome Town", Guy Clark "My Favorite Picture Of You", The Mavericks «In Time», Shannon McNally "Small Town Talk", Jason Isbell "Southeastern", James Cotton "Cotton Mouth Man", Gary Clark Jr. "Blak and Blu», Black Sabbath «13», The Rides "Can't Get enough", The Shouting Matches "Grownass Man", The Stone Foxes "Small Fires", JJ Grey & Mofro "This River", She & Him "Volume 3″, Mavis Staples "One True Vine", Queens of the Stone Age "…Like Clockwork" , Woody Pines "Rabbits Motel", Pokey Lafarge "Pokey LaFarge", Willie Nile "American Ride", Courtney Jaye "Love and Forgiveness", Charles Bradley "Victim Of Love", Deadstring Brothers "Cannery Row", Patty Griffin "American Kid", Boz Scaggs "Memphis", Holly Williams "The Highway", Natalie Maines "Mother", Laura Marling "Once I Was An Eagle", Caitlin Rose "The Stand-In", Kris Kristofferson "Feeling Mortal", Dawes "Stories Don't End", David Bowie «The Next Day»,  The Steepwater Band  «Live & humble», Walter Trout "Luther's Blues, A Tribute to Luther Allison", Trampled Under Foot "Badlands", Robert Randolph and the Family Band "Lickety Split", Sultan Jefferson #3, The Statesboro Revue "Ramble On Privilege Creek", Nikki Hill "Here's Nikki Hill", Tim Easton "Not Cool", Joseph Parsons "Empire Bridges", Dan Baird and Homemade Sin "Circus Life", Bill Callahan "Dream River", Norah Jones y Billie Joe Armstrong "Foreverly",  Hogjaw "If it Ain't Broke…", Los Lobos "Disconnected in New York City", The Hooten Hallers «Chillicothe Fireball», The Sadies «Internal Sounds», Wild Ponies "Things That Used to Shine", The Wood Brothers "The Muse", Rayland Baxter "Feathers & FishHooks", Davy Jay Sparrow & His Western Songbirds "All Nite Long!", J.B. Beverley "Stripped To The Root", Fifth on the Floor "Ashes & Angels", Rachel Kate «with love and hate», Rose Windows "The Sun Dogs", Mike Stinson "Hell And Half Of Georgia", Leo Rondeau "Take It And Break It», y Michael Rank And Stag "Mermaids".