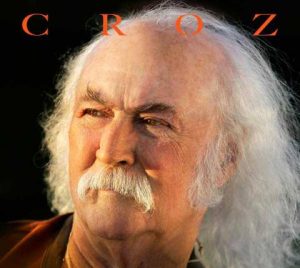 David Crosby publica "Croz", su nuevo y cuarto álbum en solitario de once canciones en veinte años del CSN&Y y The Byrds el próximo  28 de enero,  producido junto a su hijo James Raymond y Daniel García, grabado en los estudios de Jackson Browne, Groove Masters, y James Raymond, y en el que colaboran Mark Knopfler (en "What's broken", el primer single), Wynton Marsalis ("Holding on to nothing"), Leland Sklar (en "Find a heart") y Steve Tavaglione (en "Morning falling" y "Find a heart").
Escucha "What's Broken", primer single de David Crosby en Croz en el que colabora Mark Knopfler.
David Crosby publicó su anterior disco en solitario en  1993 con "Thousand Roads", una leyenda dentro del panorama musical norteamericano y una vida llena de problemas con las drogas, su feroz activismo político a favor del pacifismo, su transplante de hígado y diabetes, su adicción al alcohol y sus problemas con las armas llevaron sus huesos a la cárcel.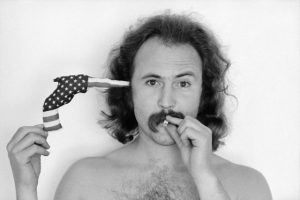 David Crosby a finales de los años ochenta con su segundo disco "Oh Yes I Can" remontó su carrera musical en solitario tras ser miembro fundador de The Byrds desde 1964, Crosby, Stills, Nash & Young desde 1968 y sus pryectos como Crosby & Nash y CPR (Crosby, Pevar y Raymond).

Escucha "Croz" el nuevo disco de David Crosby.
El primer disco en solitario de David Crosby fue el gran "If I Could Only Remember My Name" (1971), otra joya fue su colaboración junto a Graham Nash en1972 con "David Crosby/Graham Nash", primero de una serie de colaboraciones.
Escucha "Croz", el nuevo disco de David Crosby.