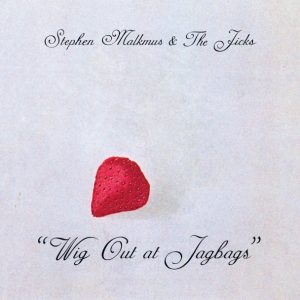 Stephen Malkmus and The Jicks editan su nuevo y sexto disco de estudio titulado «Wig Out At Jagbags» a partir del 7 de enero, compuesto de doce canciones del cuartero liderado por el ex líder de los legendarios californianos Pavement, Stephen Malkmus, Mike Clark, Joanna Bolme y Jake Morris, y que irá acompañado de una gira por España en enero de 2014.
Stephen Malkmus puso rumbo a Alemania junto a su familia en el 2011 y da como resultado este disco «Wig Out At Jagbags», co-producido por Remko Schouten y grabado en Holanda con la colaboración del cantante de los británicos Travis, Fran Healy.
Stephen Malkmus and The Jicks proponen una mezcla de estilos que van desde el Pop Punk Rock norteamericano de los años 90 y buen Rock sesentero de bandas Jam plasmadas en hermosas melodías y salvajes riffs a lo Weezer o Red Hot Chili Peppers.
Aunque Stephen Malkmus y The Jicks se formaron en el año 2000, éste nuevo trabajo será el primero junto al batería Jake Morris (The Joggers), tras contar anteriormente con Janet Weiss (Sleater-Kinney) y John Moen (The Decemberists).
La gira euripea de comienza el próximo 13 de enero en Inglaterra
Escucha «Wig Out At Jagbags», el nuevo disco de Stephen Malkmus and The Jicks.
Fechas de la gira española de Stephen Malkmus and the Jicks 2014.
20 de enero 2014, Madrid (Sala Joy Eslava)
21 de enero 2014, Barcelona (Sala Bikini)