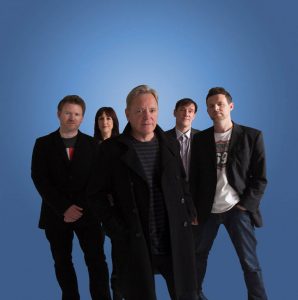 New Order presentaron el pasado domingo 3o de marzo en Santiago de Chile, en la nueva edición del festival Lollapalloza,su primera canción inédita titulada "Drop the guitar" desde su último álbum recopilatorio de canciónes desconocidas "The Lost Sirens" y desde su último disco de estudio "Waiting for the Sirens' Call" (2005).
New Order banda originaria de Manchester de los años ochenta tras la separación de Joy Division tras el suicidio de su líder Ian Cutis, los restantes miembros de Joy Division crearon New Order, una mezcla de post Punk, New Wave, Pop, Krautrock y música electrónica.
New Order tras tres separaciones, varias deserciones y múltiples proyectos en solitario de sus miembros con Peter Hook su bajista separándose de la banda y llevando a juicio a su cantane Bernard Summer y su batería Stephen Morris, los cuales convencieron a Gillian Gilbert antiguo integrante de la banda, al bajista Tom Chapman, y Phil Cunningham, que son los actuales componentes del grupo británico.