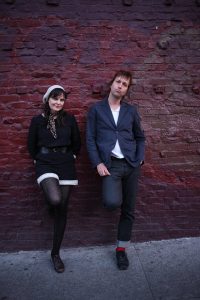 You did!!
Chuck Prophet se encuentra grabando un nuevo disco de estudio en Nashville, su décimo tercer album producido por Brad Jones (Els Pets, Cotton Mather, Imperial Drag) y Paul Kolderie (Pixies, Warren Zevon, Uncle Tupelo) tras su magnífico "Temple Beautiful" editado en el 2012.
Chuck Prophet ha contado también con la colaboración de Peter Buck, ex R.E.M, para su nuevo disco, y es más que probable que se publique también un DVD con la actución de Chuck Prophet en el Great American Music Hall de San Francisco, como el disco en otoño.
Chuck Prophet es uno de los compositores y cantante norteamericano más respetados e importantes de su país desde que comenzase a forjar su carrera a mediados de los años ochenta con la maravillosa banda Green on Red de su amigo Dan Stuart, auténtico referente del Country Rock norteamericano, con sonidos desérticos y arcillosos de Rock fronterizo junto a bandas tan importantes como Son Volt, REM, The Blasters o The Long Ryders.
You did!!