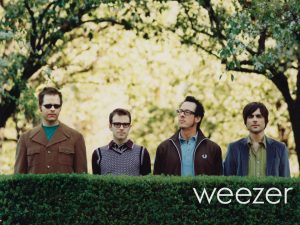 Weezer publicarán nuevo disco a lo largo del este año 2014 tras mostrarse un vídeo avance en la página web del grupo.
El cuarteto californiano con base en la ciudad de los Angeles se encuentra en estos momentos grabando su noveno álbum de estudio junto al cantante y productor de The Cars, Ric Ocasek, responsable de los dos mayores éxitos comerciales de la banda "Blue Album" (1994) y "Green Album" (2001).
Vídeo teaser del nuevo disco de Weezer.
Weezer presentó el pasado mes de febrero durante un concierto en su crucero fiesta junto a Cat Power y otros grupos, una canción inédita titulada "Back to the Shack".