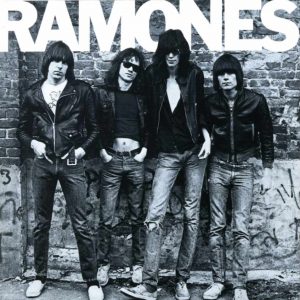 «Ramones« treinta y ocho años después, el primer disco de los neoyorquinos Ramones, logra su segundo disco de oro al alcanzar 500.000 copias el 30 de abril de 2014, según la Asociación de la Industria Discográfica de Amérca (RIAA).
El recopilatorio, «Ramones Mania», publicado en 1988 logró ser Disco de Oro en 1994.
Todas las canciones de su primer álbum «Ramones», son clásicos Blitzkrieg Bop, Beat on the Brat, Judy is a Punk, I Wanna Be Your Boyfriend, Chain Saw, Now I Wanna Sniff Some Glue, I Don't Wanna Go Down to the Basement, Havana Affair, 53rd & 3rd, I Don't Wanna Walk Around With You, Today Your Love o Tomorrow the World.
Escucha «Ramones» (1976)