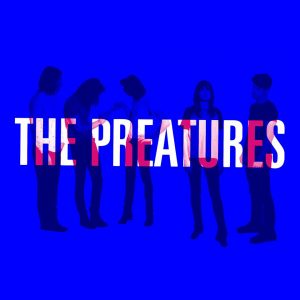 El quinteto australiano The Preatures debuta con un larga duración este año titulado "Two Tone Melody", tras su magnífico Ep editado el pasado año llamado "Is This How You Feel?".
The Preatures ha presentado hasta el momento dos adelantos del nuevo disco "Better Than It Ever Could Be" y "Two Tone Melody", compuestos por su vocalista Isabella Manfredi y Jack Moffitt, álbum grabado este verano en Austin, Texas, bajo la producción del batería tejano de Spoon, Jim Eno (Alejandro Escovedo, Will Johnson, Bright Eyes).
Escucha "Two Tone Melody" de The Preatures.
Escucha "Better than it ever could be" de The Preatures.