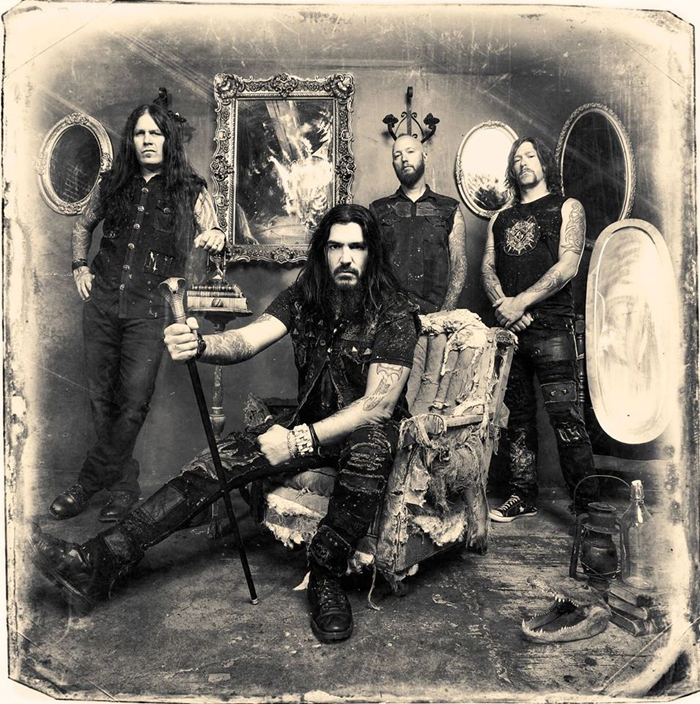 Machine Head publican "Bloodstone & Diamonds" el próximo  7 de noviembre, octavo álbum de los californianos de Oakland con doce nuevas canciones, auténticos referentes del New Wave del Heavy Metal estadounidense y considerados los Metallica del siglo XXI y que presentarán en Europa coincidiendo con la fecha de salida de su nuevo disco una gira que pasará también por España a partir de viernes 14 de noviembre en Barcelona, Madrid y Pamplona.
Machine Head contará por primera vez en su filas con el bajista Jared MacEachern quien sustituye a Adam Duce, y que estará acompañado de su líder Robert Flynn (voz), Phil Demmel (batería) y Dave McClain (guitarra) para esta nueva gira de presentación del nuevo disco que fue producido por propio Robb Flynn bajo el pseudónimo de The General y Juan Urteaga.
Machine Head son por mérito propio desde su disco debut en 1994 "Burn My Eyes" hasta su último "Unto the Locust" (2011), uno de los referentes de la escena metalera,  giras interminables, disco en directo de por medio.
Escucha "Bloodstone & Diamonds" el nuevo disco de Machine Head.
Listado de canciones de "Bloodstone & Diamonds", nuevo disco de Machine Head.
1. Now We Die
2. Killers & Kings
3. Ghosts Will Haunt My Bones
4. Night Of Long Knives
5. Sail Into The Black
6. Eyes Of The Dead
7. Beneath The Silt
8. In Comes The Flood
9. Damage Inside
10. Game Over
11. Imaginal Cells (instrumental)
12. Take Me Through The Fire
Fechas de la gira española de Machine Head 2014:
Barcelona el 14 de noviembre (Sala Razzmatazz)
Madrid el 15 de noviembre (Sala La Riviera)
Pamplona el día 16 de noviembre (Sala Totem)