The Adicts la banda británica que colorea sus actuaciones en directo a base de confeti, naipes, maquillaje, vestimentas extravagantes y juerga…. mucha juerga vienen a nuestro paísy Portugal junto a The Exploited.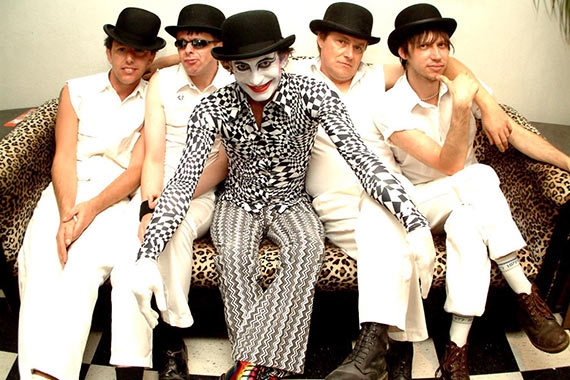 El inagotable Keith Warren «Monkey» y su facilidad de recursos encima de un escenario junto a sus compañeros Kid Dee a la batería, Pete Dee a la guitarra, Scruff a la guitarra, Mel Ellis al bajo se mantienen en primera línea al servicio del punk rock desde que dieron comienzo al torbellino The Adicts.
Su periodo de actividad viene marcada desde el año 1975 con algunos años de parón hasta nuestros días. Marcaron su indumentaria personal huyendo de moldes semejantes y reafirmaron una personalidad que perdura en nuestros días. Otra leyenda del punk rock británico acompañan a The Adicts en su gira 2015, hablamos de los escoceses The Exploited banda que junto a otras formaciones fueron precursores del hardcore punk  en la época de finales de los setenta.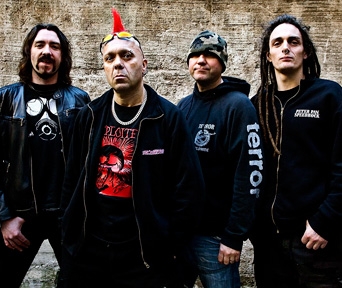 Su trayectoria no se ha visto afectada a parones, ahí continúan desde sus inicios siendo una manifestación de los sonidos más agresivos influenciados por el surgimiento punk rock de los setenta y el movimiento Oi!. Su indumentaria siempre ha venido caracterizada por las afiladas crestas, botas militares, cuero, vaqueros… marcando una personalidad que han trasmitido a otras formaciones.
The Adicts y The Exploited juntos en una gira que ratifican que el punk sigue vivo…. PUNK´S NOT DEAD!!