Eddie Vedder se despidió anoche de su amigo David Letterman en el penúltimo programa Late Show with David Letterman (y que hoy culmina con una actuación de Bob Dylan) con la canción "Better Man", tema de Pearl Jam que aparece en el tercer disco de la banda "Vitalogy" (1994), una de las canciones más queridas por los seguidores de la banda de Seattle.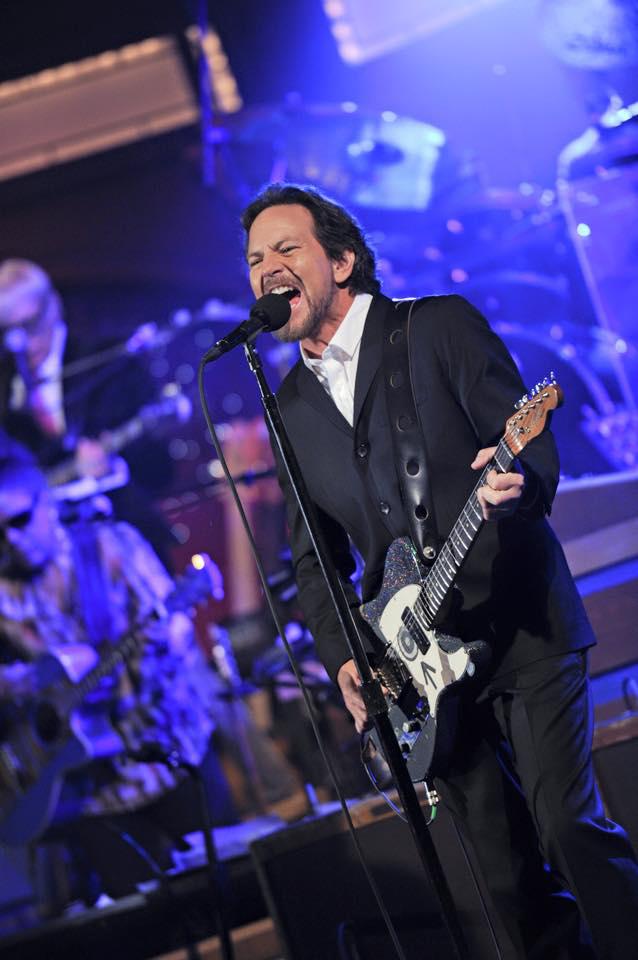 Bob Dylan será la estrella esta noche en el late night de David Letterman en su último programa para la cadena de televisión CBS desde la ciudad de Nueva York, en la que se transmite el programa desde 1993, luego de que Letterman abandonara la cadena NBC por disputas internas.
Bob Dylan actuó por última vez en el programa de David Letterman en 1993 con un set de tres canciones antológicas junto a una banda de Punk de la ciudad de Los Angles The Plugz con el guitarrista J.J. Holiday, el batería Charlie Quintana y Tony Marsico al bajo interpretando "Jokerman" y "License to Kill" de su disco "Infidels" y una versión de Sonny Boy Williamson "Don't Start Me Talking".
Más de 6000 programas de David Letterman que terminan hoy 19 de mayo de 2015 con la actuación de Bob Dylan.