Imelda May convirtió en un hervidero el pasado 30 de junio Barcelona y su sala Apolo presentando de nuevo en la ciudad su último álbum "Tribal"(2014) junto a su banda y sin su actual pareja (Darrel Higham) Al Gare al bajo, contrabajo y ukelele, Steve Rushton a la bateria y Bodhran Dave Priseman a la guitarra y trompeta.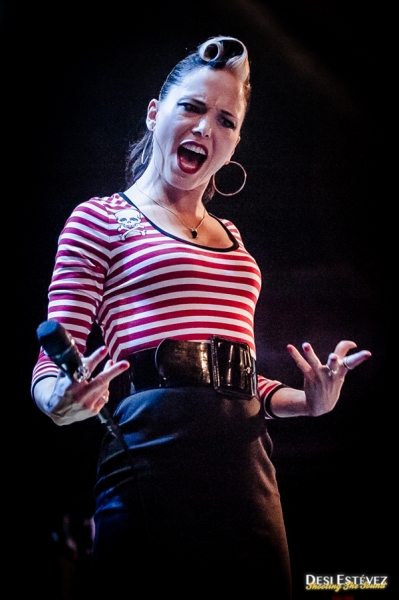 Imelda May se gustó en el escenario y facturó junto a su banda un excelente concierto en Barcelona y demostrando cuánto de ventaja sacan a la media de bandas y artistas de similar pelaje en cuanto a pose y espectáculo.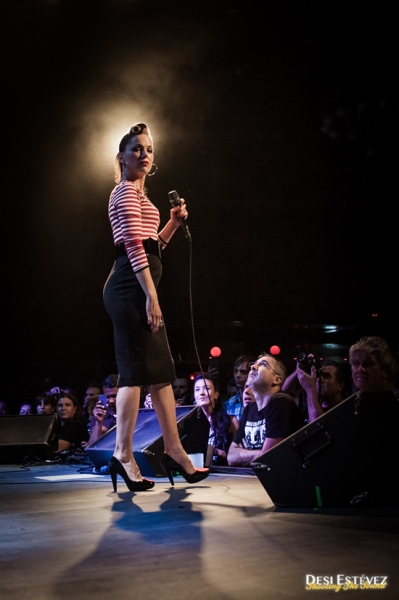 La feminidad, el encanta y la belleza de Imelda May, no oscurece su naturalidad, su presencia escénica es seductora y además posee una voz maravillosa. La irlandesa es una animal de las tablas fiel a su esencia de Rockabilly con esas gotas necesarias de Blues y toques de Jazz.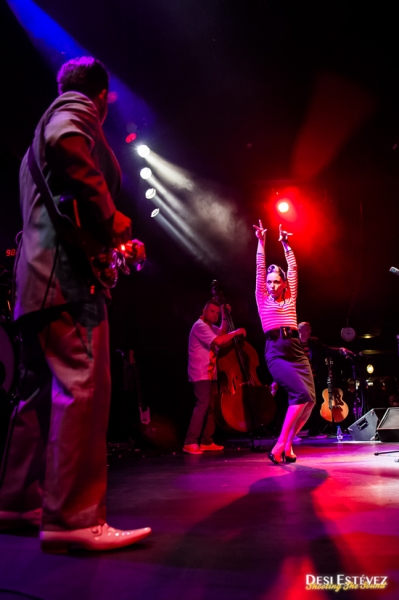 Imelda May desde que comenzara su concierto en Barcelona con la celebrada Tribal, Wild Woman, Big Bad Handsome Man, una grandiosa Love Tatoo, o las exatadas Zombie Girl, HellFire Club Five Good Man, Road Runner o la versión de Willie Dixon Spoonful, pusieron la temperatura al rojo vivo.
En una noche con atmósfera de cita importante, Imelda May justificó en Barcelona su creciente estutus en el Rockabilly, de artista grande y de actual referencia de este género.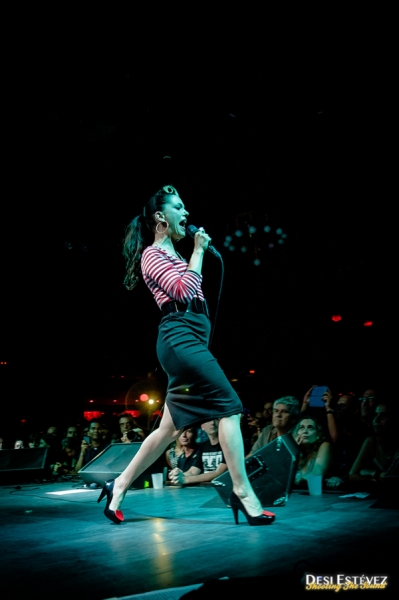 La gran fiesta de Imelda May en Barcelona fluctuó entre la celebración de lo sensual, pero soltando siempre los caballos, ganando siempre la celebración con una sala totalmente entregada y embriagada. No se puede pedir más.
Desi Estévez Shooting the Sound en flickr.
Desi Estévez Shooting the Sound en 500px.