Hay bandas por las cuales parece no pasar el tiempo. The Godfathers surgieron en plena eclosión de la New Wave hace 30 años,y crearon un sonido de rock alternativo que les daría popularidad. The Godfathers volvieron a Valencia en esta gira nacional con una buena asistencia de público de nuevo al igual que el pasado año,en la sala 16 Toneladas.
Abría la formación local valenciana desde Yatova, Bajo el suelo, formación de punk radical en linea con Eskorbuto y demás para después dar paso a la actuación de The Godfathers , banda liderada por Peter Coyne, Chris Coyne (bajo), Steve Crittall (guitarra), Mauro Venegas (guitarra) y Tim James (bateria) subieron al escenario del 16 Toneladas con un repertorio que recogió prácticamente toda su discografía.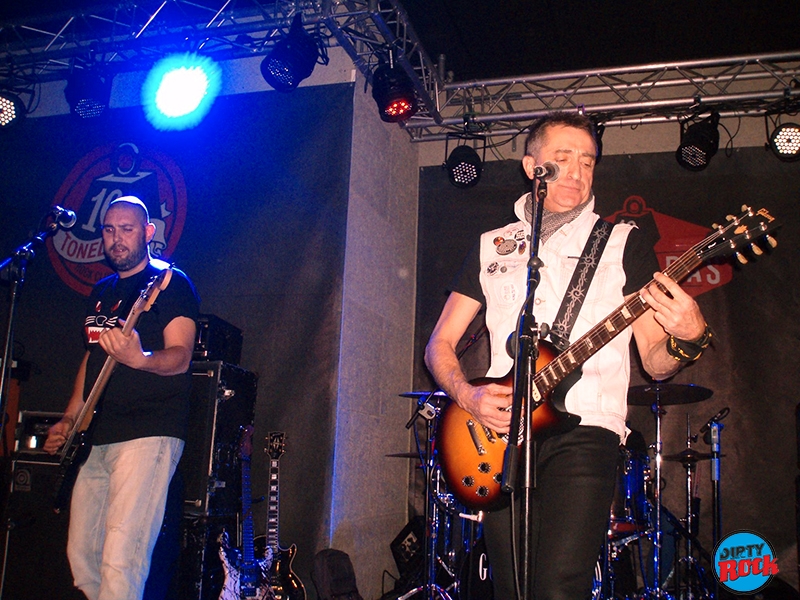 The Godfathers empezaron su concierto valenciano con (Cause) I said so del Birth,  School, Work, Death del 88 con el que ya empezaron a hacer vibrar al público, siguiendo con This Damn Nation, I Only Had Time, el fabuloso Til My Heart Stops, Beating, This Is Your Life, Paranoid, Unreal World, Rewind Time, Walking Talking Johnny Cash Blues, Some Reaction, How Low Is Low, Believe In Yourself, The Strangest Boy, When Am I Coming Down ,I want everything, el magnifico Love Is Dead coreado por todos ,el tremendo She Gives Me Love,This Is War y un final y bises con el coreadísimo Birth, School, Work, Death del que para muchos es su mejor disco del mismo titulo.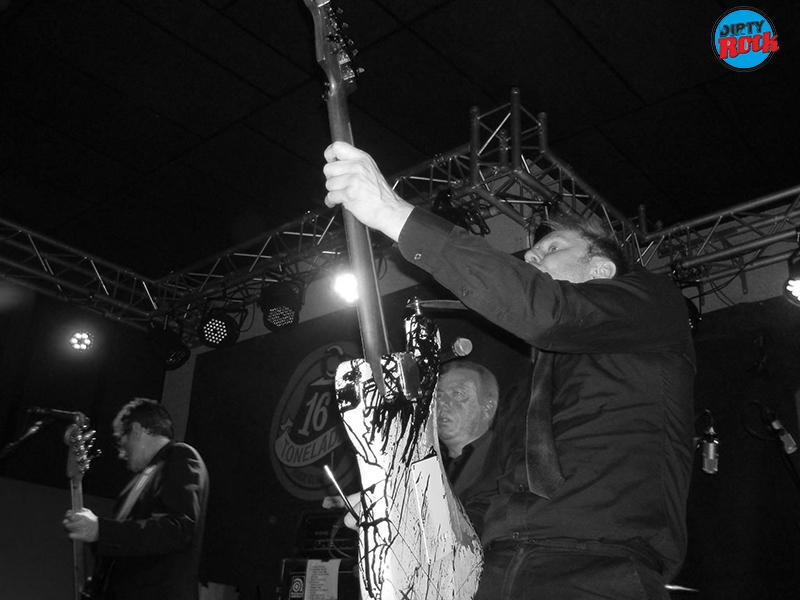 Texto y fotos por Alex Ruiz.