La feria de julio de Viveros de Valencia siempre trae a la ciudad levantina buenos conciertos. A los conciertos de los Enemigos y Rosendo habría que añadir este año el de la irlandesa Imelda May.
De teloneros tuvo a la formación valenciana Cat Club que tocarian temas de sus discos y excelentes versiones como Amante a la antigua de Roberto Carlos , Little Bitty Pretty One de Bobby Day o el Mystery Train de Junior Parker además de recuperar un viejo tema de su primeriza etapa con Los Swinguers, el ven conmigo.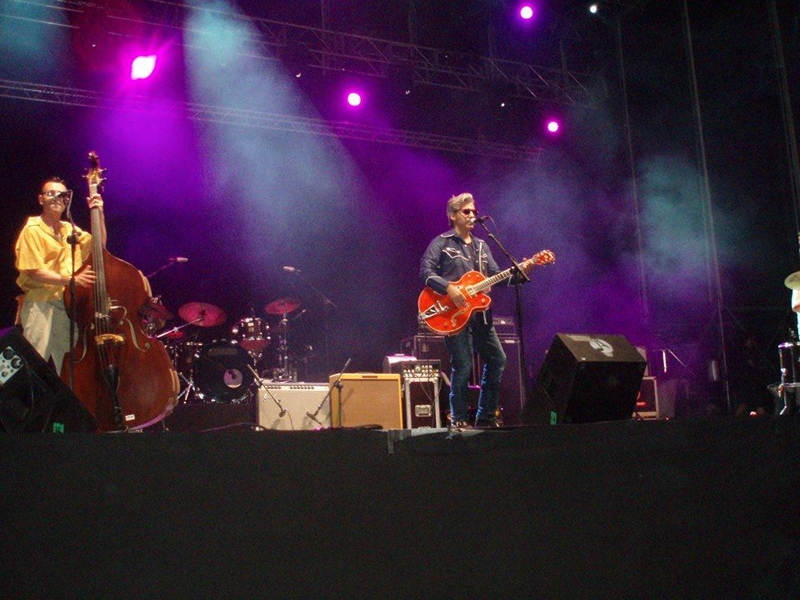 Tras la actuación del grupo del barrio de Ruzafa, dignos teloneros de cualquiera…salía Imelda May guapisima,con cambios en su formación y sin su marido Darrel Higham,que ha dejado la banda, pero no obstante Imelda nos dió buena lección de buena música y de voz y de presencia en escena con temas de sus discos, empezando con Tribal, siguiendo con Big Bad Handsome Man, Love Tattoo, Mayhem, Psycho, Pulling the rug, wild woman, It's good to be aliveo su versión del Bang Bang de Nancy Sinatra e incluso de Blondie cantaba el Dreaming…
Imelda May llevó a Viveros en una noche lluviosa a un surtido grupo de r&r fans con ganas de disfrutar de la bonita voz de la bella irlandesa
Texto y fotos de Alex Ruiz (Boppin Cat).