The Vintage Caravan presentarán el próximo mes de febrero su nuevo disco publicado este año «Arrival» junto a los suecos Dead Lord que hacen lo propio con "Heads Held High" (2015) en una gira española y europea denominada  «The Beautiful Tour 2016».
The Vintage Caravan publicaban este mismo año «Arrival», tercer e imponente disco de estudio de este potente trío islandés de Blues Rock progresivo tras «Voyage» publicado en 2014 revitalizando ese rock setentero poniendo en evidencia su gran devoción por los Black Sabbath, Hendrix, Led Zeppelin o Cream, banda totalmente ajena a su época, cosa que es de agradecer en estos tiempos donde el clasicismo brilla por su ausencia.
«Arrival» el nuevo trabajo de The Vintage Caravan contiene 12 fogonazos, banda que arriesgó en este fenomenal segundo disco sumergidos en aguas de una oscura densidad con fuertes corrientes Doom y Stoner, y bancos de psicodelia transitando hacia fondos abisales de Rock clásico y potente., de uno de los mejores discos de 2015.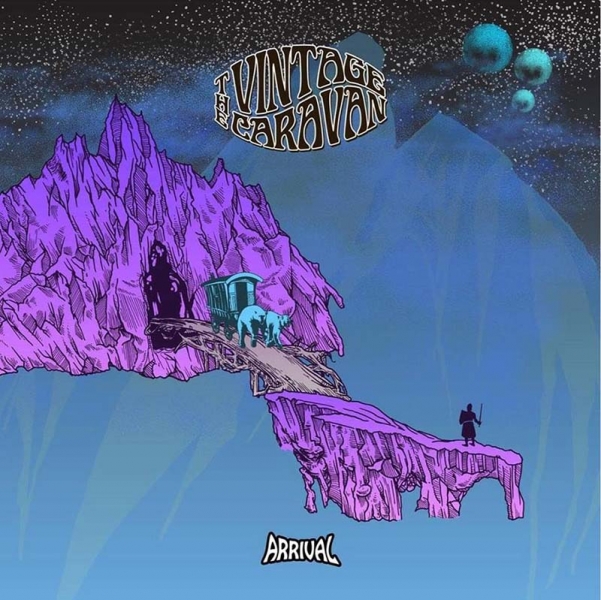 The Vintage Caravan son una joven banda procedente de Reykjavik (Islandia) fundada en 2006 compuesta por  Óskar Logi, Alexander Örn y Stefán Ari y que a pesar de su juventud la banda siempre ha estado muy activa desde 2011, cuando publicaron su primer álbum homónimo, siendo fichados por Nuclear Blast para relanzar su segundo trabajo en el mercado internacional el año pasado.
Dead Lord regresan de nuevo a España con su segundo reciente trabajo «Heads Held High». Los suecos evocan la gran influencia de bandas de los setenta para establecer un estilo clásico en la identidad del grupo. Hard Rock a la vieja usanza, así sin más. Ventajosos y pegadizos riffs de guitarra son la característica que predomina los diez cortes que componen esta última obra, continuando las huellas de su primer trabajo.
El trío islandés The Vintage Caravan presentará su nuevo disco, Arrival, en tres conciertos en España en febrero. En esta gira que se titula «The Beautiful Tour 2016» vendrán acompañados por los suecos Dead Lord.
Fechas de la gira española de The Vintage Caravan y Dead Lord en febrero de 2016:
19 febrero en Bilbao, Santana 27
21 febrero en Madrid, Boite Live
22 febrero en Barcelona, La2
Escucha «Arrival» (2015), nuevo disco de The Vintage Caravan.
Escucha «Heads Held High» (2015) de Dead Lord.