Who is Lydia Loveless? es el título del nuevo documental sobre la cantante y compositora norteamerica Lydia Loveless, dirigido por Gorman Bechard reconocido novelista y director norteamericano de producciones independientes como Friends (with benefits), Psychos In Love o últimamente documentales filmados a bandas norteamericanas como The Replacements (Color Me Obsessed), Archers of Loaf (What Did You Expect?) o su documental sobre Hüsker Dü batería de Grant Hart en Every Everything: The Music, Life & Times of Grant Hart que se estrenará este 2016 con fecha a determinar y que participa el fotógrafo barcelonés Desi Estévez en la foto del póster y cartel del documental y en una serie de fotografías integradas en el documental tomadas durante su concierto en la sala Rocksound de Barcelona celebrado el pasado 19 de mayo para nosotros, Dirty Rock Magazine, copulando su guitarra al finalizar su concierto.
El documental Who is Lydia Loveless? se encuentra en la etapa de postproducción en la el director lanzó una campaña de mecenazgo en el siguiente enlace Who is Lydia Loveless?, para finalizar el filme sobre esta prometedora y joven artista norteamericana con tres discos en su haber  "Somewhere Else" (2014), "Inderstructible Machine" (2011) y "The Only Man" (2010), una obra llena de referencias de Country y Honky Tonk, y  Cow Punk, invocando siempre a sus referentes Lucinda Williams, Steve Earle, Hank Williams o Patti Smith.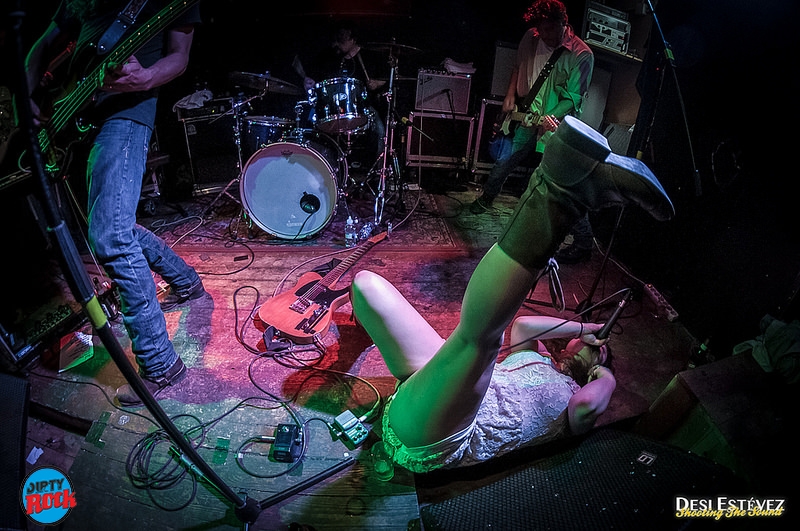 Gorman Bechard, director del documental Who is Lydia Loveless? se hace las mismas que todos nosotros sobre una artista de Rock, en este caso Lydia Loveless, uno de los nombres más interesantes de la Americana más mordaz, como: ¿Cómo sobrevive una artista en la carretera?, ¿qué se siente ante el reconocimiento de la crítica?, ¿cómo se siente estar casada con un miembro de tu banda?, ¿quiénes son sus ídolos, o sus placeres inconfesables?, ¿cómo le afecta la piratería? o ¿cómo batalla para que el sexo sea inherente?, entre otras preguntas.
Si quieres ver algunas de las fotos que aparecerán en el documental sobre Lydia Loveless Who is Lydia Loveless?  clica en éste párrafo, para ver las fotografías de Desi Estévez.