En el marco de los conciertos organizados por GPS (Girando por salas) volvían a Valencia al 16 toneladas una de las sensaciones del panorama nacional en cuanto a música americana se refiere,los vascos Dead Bronco, pero éstos no venían solos a Valencia. Junto a ellos estaban Los Locos Del Oeste, el nuevo proyecto dedicado al western swing y country jazz de Mario Cobo (Nu Niles, Mambo Jambo), Lega (Legacaster), Xavi y Blas Picón (Nu Niles, Blas Picón & The Junk Express).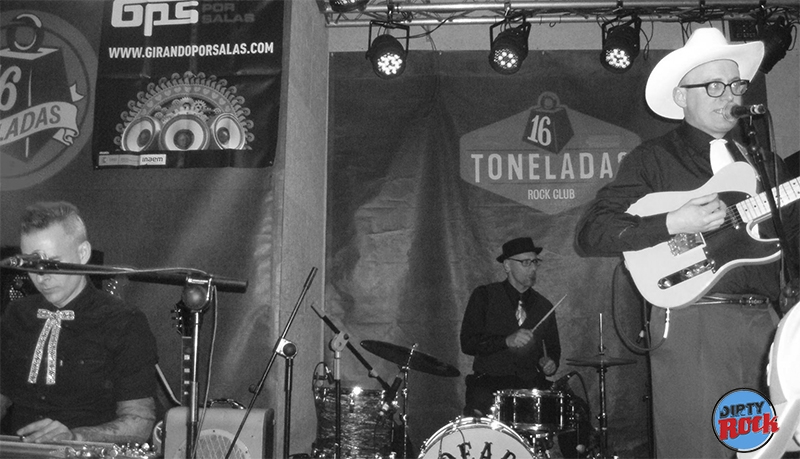 Los Locos Del Oeste formación fueron quiénes abrieron la fiesta del día 22 de enero en 16 Toneladas con un sonido que recordó a las formaciones del genero como Bob Wills And His Texas Playboys y presentando los temas de su nuevo Ep "Y su loco Country Jazz", donde Mario sobresale por su maestría a la guitarra y steel guitar al igual que Lega a la guitarra junto a Xavi al contrabajo y Blas a la batería.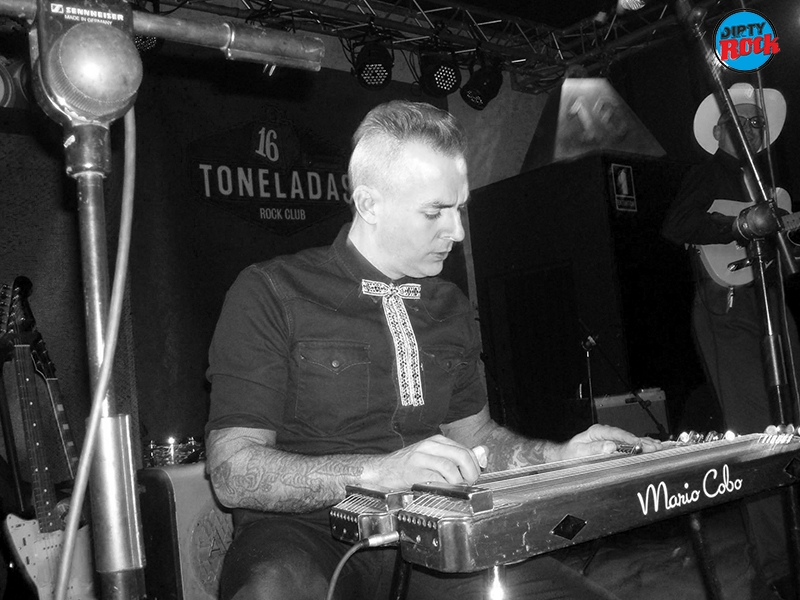 Dead Bronco volvieron a Valencia con un concierto estupendo en la linea de la formación de Getxo, Vizcaya con un repertorio de hillbilly con ramalazos punk y temas de sus dos discos,"She's got the black sheep blues","Lonesome bed time blues","No Living","Take me home","False hearted lover blues","Freight Train","Stupid man","In Hell" o su versión del "Lovesick Blues" que grabase Hank Williams y que han incluido en nuevo Ep.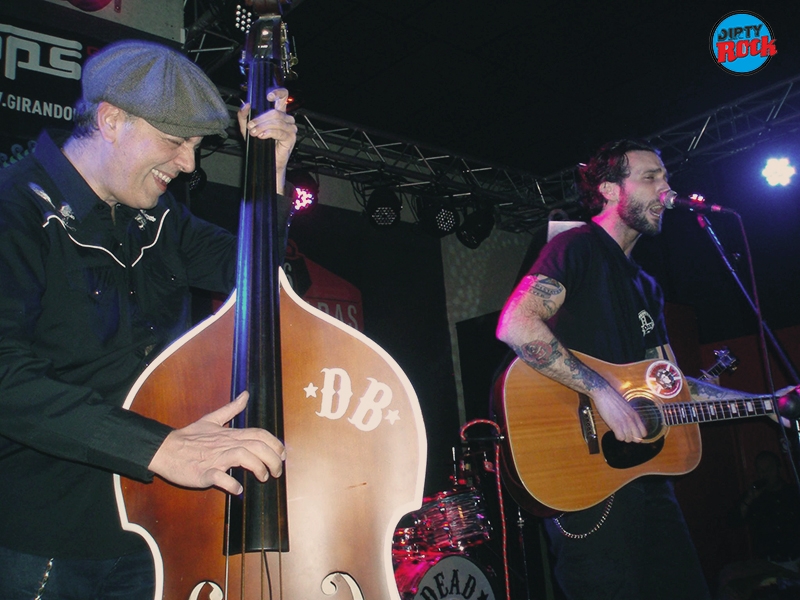 Matt, Oscar, Manu y compañía se han convertido en referente del género,con la voz que de Matt Horan que recuerda tanto a Hank Williams o mas actual a su mismo nieto Hank Williams III del que dan mucha similitud o a Wayne Hancock.
Texto y fotos por Alex Ruiz.