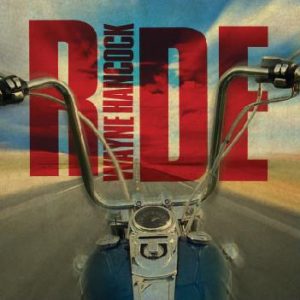 Wayne Hancock publica "Ride", séptimo disco de estudio de once nuevas canciones producidas por el propio Hancock y su productor habitual, Lloyd Maines (Wilco, Uncle Tupelo, Dixie Chicks o Joe Ely), y tras su último disco "Viper of Melody" (2009), el 26 de febrero de 2012.
"Ride" de Wayne Hancock supone un nuevo cambio en la vida del veterano cantante de Honky Tonk, Hillbilly,Country, Blues y Western Swing, reciente separación de su esposa, largos tratamientos de desintoxicación y muchas horas subido encima de una moto, de ahí el nombre del nuevo disco.
Wayne Hancock se ha rodeado de músicos como Bob Stafford, Eddie Biebel, Tjarko Jeen, Eddie Rivers y Zack Sapunor, para realizar su nuevo disco de estudio, grabado en Austin, bajo el espíritu observador de Hank Williams, mirando desde arriba en la parte trasera de aquel Cadillac azul del 53.
Escucha "Ride" de Wayne Hancock.
Wayne Hancock, auténtica estrella y precursor underground de rescatar y establecer ese puente principal de unión entre el country y el rock and roll de raíces, canta y compone todas sus canciones a corazón abierto, esos sonidos te retroceden a tiempos de granero y algodón, cabaña de troncos y raíles de tren.
https://youtu.be/E07oMZkYoe8
Wayne Hancock afincado en Austin (la nueva ciudad de la música), ha conseguido con sus aullidos y Blue yodels, y con su convoy de Texas Swing, Western, Blues, Jazz, Honky-Tonk y Hillbilly Jazz con alguna traza de sonidos Hawaianos, traerse a sus huestes a fieles del Nashville sound y adeptos del Country Alternativo y Rock .
Discos como, "Thunderstorms and Neon Signs" (1995), y de ahí en adelante la locomotora del tren Hancock no ha parado de fabricar artefactos de relojería como "That's What Daddy Wants" (1997), "Wild, Free and Reckless" (1999), "A-Town Blues" (2001), el directo "Swing Time" (2003), "Tulsa" (2006) y "Viper of Melody" (2009).
Wayne "The Train" Hancock, unión de Jimmi Rodgers-Hank Williams,  de la convierte su voz "twangy", amante de músicos como Johnny Paycheck, Big Sandy, Hank III (nieto de Hank Williams) y Brian Setzer,  fuma marihuana como un tren, bebe lo que no está en los escritos, sus conciertos son tormentas tremendas de polvo, whisky y heno (lo puedo afirmar por haberlo vivido en mis carnes), si paseas con tu coche o moto por las Hwy 66, I40 e I35, te lo econtrarás.
El nuevo disco de Wayne Hancock "Ride" estará acompañado por una gran gira norteamericana y Europea, esperamos fechas.