Actuación el jueves 31 de marzo del 2016 en la sala Loco Club de Valencia de los británicos Frank Turner & The Sleeping Souls, segunda vez que la formación se dejaba caer por la ciudad levantina y avalados por una excelente critica, situando a Turner como uno de los talentos del folk-rock actual, precedidos por una carrera de cerca de 2000 conciertos como él mismo decía en directo y dejando atrás su etapa con grupos de hardcore como Million Dead que le dieron un nombre en el circuito para hacer una combinación de pub-rock,folk y punk-pop incluso que le ha llevado a un escalafón e incluso tocar en las Olimpiadas de Londres.
En primer lugar,y puntual.el británico Ducking Punches teloneaba con temas de sus discos en acústico (Put the Bottle Down, Chinaski o Dance Before You Sleep), Dan Allen ofreció un buen show con su guitarra que sirvió como aperitivo para lo que nos esperaba.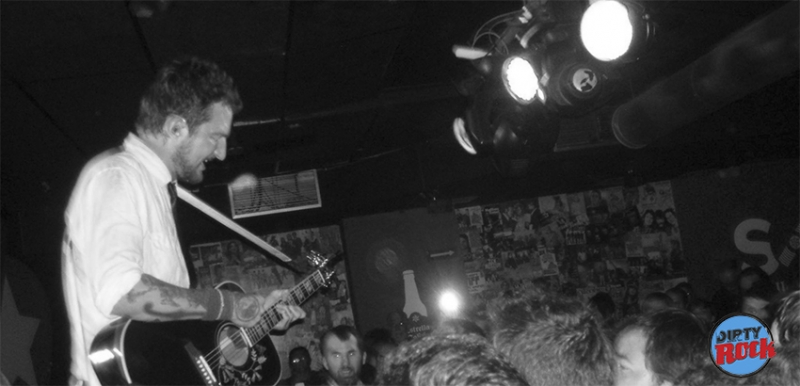 Tras una breve espera entraba en escena Frank Turner, el ex Million Dead repasó su discografía, incluidos nuevas referencias como su último trabajo Positive Songs For Negative People y el EP Mittens. Un concierto de lujo, muy entregado, simpático, bromista, hablando y cantando en castellano y lanzándose al público.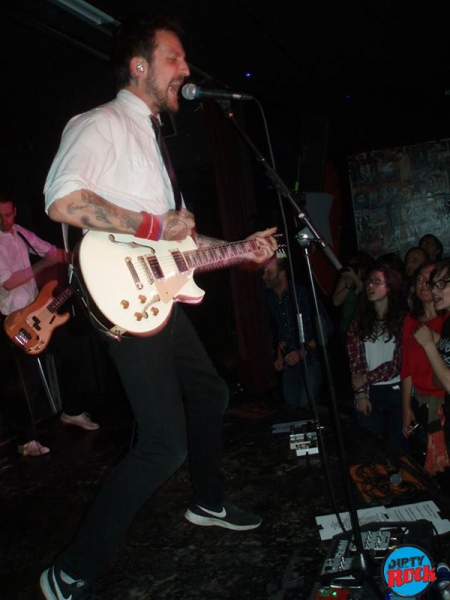 Con un repertorio compuesto por los siguientes temas Plain Sailing Weather, Get Better, Try This At Home, Losing Days, If Ever I Stray, I Am Disappered, Cleopatra In Brooklyn ,The Ballad Of Me And My Friends, Photosyntesis, Long live the queen, Mittens, Love Me A Song o I still believe,  el músico británico comparado infinidad de ocasiones con Billy Bragg ofreció un extraordinario concierto dónde demostró ese talento como cantautor folk tras su etapa Million Dead. Con él los Sleeping Souls, banda integrada en la actualidad por Nigel Powell (batería), Matt Nasir (teclados), Tarrant Anderson (bajo) y Ben Lloyd (guitarra y mandolina).
Texto y fotos por Alex Ruiz.
Escucha Positive Songs For Negative People (2015) de Frank Turner