"Gimme Danger" será el título del nuevo documental de Jim Jarmusch sobre The Stooges, la legendaria banda de Michigan liderada por Iggy Pop. Se estrenará en la edición de este año del festival de cine de Cannes que tendrá lugar del 11 al 22 de mayo.
Trailer de "Gimme Danger". Estreno en Estados Unidos el 28 de octubre de 2016. Estreno en España el 25 de noviembre de 2016.
Rueda de prensa en el festival de Cannes a partir de las 14:00 horas (CEST)
El documental no será tanto un relato sobre la vida de Iggy Pop, sino algo más centrado en su banda The Stooges durante sus años de actividad (1967-1974) y su posterior reunión a partir de 2003. Según Jarmusch, no será un documental típico con varias personas hablando ante una cámara, más bien como una historia relatada por ellos mismos en la que incluirán anécdotas y mucho material audiovisual.
El último documental realizado por Jim Jarmusch fue "Year of The Horse"(1997) sobre Neil Young & Crazy Horse.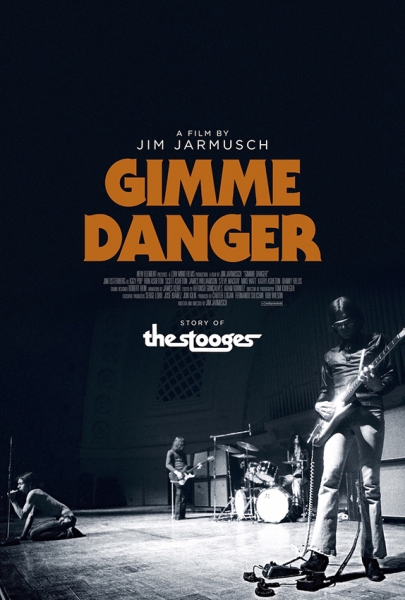 Actualmente Iggy Pop se encuentra en la gira de su último trabajo "Post Pop Depression" junto a Josh Homme (Queens Of The Stone Age).