John Berry, uno de los miembros fundadores de los Beastie Boys, murió el pasado 19 de mayo a los 52 años de edad. Beastie Boys se disolvió en 2014 tras la muerte de Adam Yauch en 2012.
Escucha «Polly Wog Stew» de Beastie Boys
John Berry, que tenía 52 años cuando falleció esta semana, fue también quién bautizó a la banda con el nombre de Beastie Boys cuando todavía era un experimento adolescente de hardcore y punk. La banda se fundó en julio de 1981 con John Berry, Mike Diamond (Mike D), Adam Yauch (MCA) y Kate Schellenbach. El debut de Beastie Boys se realizó en el antiguo desván de John Berry en la esquina de la calle 100 y Broadway, en el Upper West Side de Manhattan, donde una pequeña multitud se reunió para escucharlos en directo.
Su padre, John Berry III, dijo que Berry ayudó a fundar a los Beastie Boys a principios de la década de los 1980 después de conocer al futuro miembro del grupo Mike Diamond en la Walden School de Nueva York. Berry se salió del grupo después de haber tocado la guitarra en su primer álbum. El guitarrista participó del primer EP Polly Wog Stew, grabado en los estudios 171A en noviembre de 1982. Poco después Berry dejó el grupo y luego lo hizo Schellenbach, en 1983. Como sustituto entró Adam Horovitz (Ad-Rock), que completó el trío del hip hop que explotaría popularmente con discos como Il Communication (1994).
John Berry fue miembro de varias otras bandas como Even Worse, Big Fat Love, Highway Stars y Bourbon Deluxe, pero ninguna tuvo la trascendencia de su grupo original, Beasie Boys. A John Berry se le atribuye la autoría de los legendarios temas «Sabotage» y «Fight For Your Right», entre otros.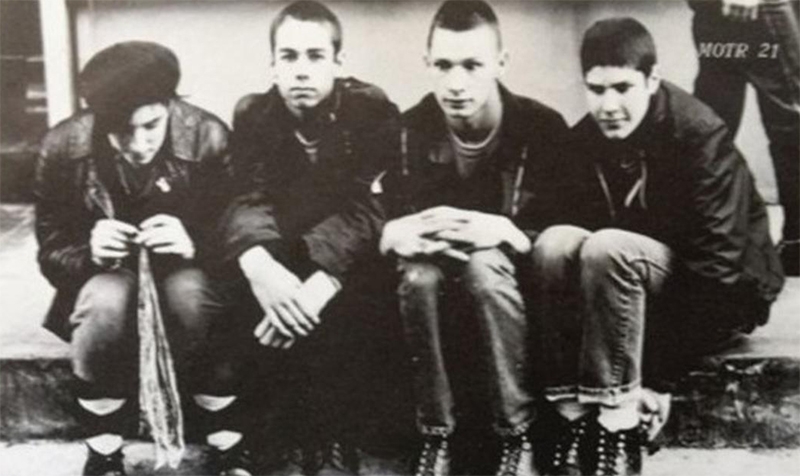 Los Beastie Boys no se olvidaron de mencionar a John Berry cuando fueron incluidos en Rock and Roll Hall of Fame en 2012. Tras la muerte de Adam Yauch, unos meses más tarde de la entrega, la banda sufrió un receso artístico hasta que se disolvió en 2014. Actualmente sus miembros sobrevivientes, Mike D y Ad-Rock, están trabajando en un libro de memorias de los Beastie Boys.