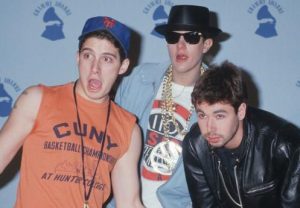 Adam Yauch, miembro fundador de los magníficos Beastie Boys ha fallecido hoy viernes 4 de mayo, con 47 años de edad, después de luchar contra un maldito cáncer que le afectaba parte de una glándula salival, el mundo de la música del Hip Hop y del Rap se tiñe de luto D.E.P.
Dirty Rock os contaba el pasado 14 de abril los malos augurios en la no presencia de Adam Yauch durante la celebración de la 27ª edición del Rock and Roll Hall of Fame junto a sus Beastie Boys para ser ingresados en la academia, mal síntoma aquel, en el que se presagiaba lo peor. (Puedes leer el articulo del R&R Hall of Fame en el siguiente enlace.)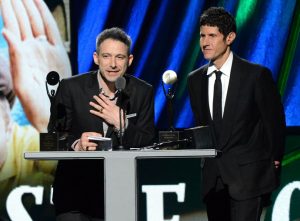 Adam Yauch había adquirido recientemente los derechos para su productora Oscilloscope Laboratories,  "LCD Soundsystem: Shut Up and play the hits" (LCD Soundsystem: Cállate y toca los éxitos) a estrenar el próximo veranos en Estados Unidos. El pasado 2 de abril de 2011, LCD Soundsystem dio su último concierto en el Madison Square Garden. En el tope de su popularidad, una de las más reconocidas e influyentes bandas de su generación decidió realizar el mayor concierto de su carrera, para después terminar con la agrupación. La película es un concierto narrativo, un documento sobre un momento musical, al estilo de El último vals o Stop Making Sense, y nos muestra a James Murphy al día siguiente, enfrentando las secuelas de esta decisión.
Adam Youch de origen judío como sus compañeros de The Beastie Boys (Mike D (Michael Diamond) (voz y batería), MCA (Adam Yauch) and Ad-Rock (Adam Horovitz) (voz y guitarra) con Mix Master Mike (Michael Schwartz) (pinchadiscos), pioneros del Hip Hop y Rap desde la ciudad de Nueva York, hicieron que el género se popularizase de manera muy notable a grandes masas, al combinar el Rock con el Hardcore, Punk, Jazz, Psicodelia y el Funk de una manera muy ingeniosa y precursora, con el manejo de samples de cualquier género musical y con la ejecución de conciertos muy incendiarios y vídeos originales, además de ser muy retros.
The Beastie Boys editaron 8 discos, seis de ellos de platino y cuatro siendo números uno, en un total de 40 millones de álbumes vendidos en todo el planeta.
¿quien no recuerda su primer disco Licensed to ill con "Fight for your Right (To Party)", "No Sleep in Brooklyn", "Brass Monkey" o Rhymin & Stealin" o de aquel disco maravilloso y obra maestra The Mix-Up (disco completamente instrumental).
Adam Youch era el de la voz áspera y gamberra en la mayoría de sus temas, pero especialmente en "Intergalactic", "Sabotage" o "Body Movin'" de los tres hermanos malos del Hip Hop que hicieron historia e influyeron en muchísimos artistas posteriores, demostrando que el Rap se podía hacer desde cualquier calle en el mundo.
Bajo el pseudónimo de Nathaniel Hornblower, se escondía Adam Yauch para dirigir vídeos propios como el de "Intergalactic","Ch-Check It Out" o su vídeo de larga duración"Awesome; I fuckin' Shot That!" durante un concierto en el Madison Square Garden.
"La música, no sólo el hip hop, es una forma sencilla, pacífica y rápida de llegar a la gente, el hip hop puede aportar muchas cosas con su mensaje". Bob Dylan lo dijo en su momento al que consideran"El Padrino" del Hip-hop: "I love rhyming for rhyming sake. I think that's an incredible art form."
Momento en el que Adam Yauch hace el anuncio oficial junto a Ad-Rock (Adam Horovitz) de la cancelación de la gira, retraso de su nuevo disco "Hot Sauce Committee, Pt. 2." en 2009 debido a la aparición de un cáncer en la glándula salival en la parótida.
Adam Yauch (MCA) of the Beastie Boys dead at 47.
Adam Yauch, who was inducted into the Rock and Roll Hall of Fame this year with his pioneering rap trio Beastie Boys and founded the indie film company Oscilloscope Pictures. In 2009, Yauch was treated for a cancerous parotid gland and a lymph node and underwent surgery and radiation therapy, delaying the group's release of the group's album "Hot Sauce Committee Part Two"