De manos de Tranquilo Música y Alta Tensión tuvimos una gran fiesta pop en Valencia,el viernes 22 de abril,de manos de The Posies, una de las bandas de powerpop más laureadas y auténticos rivales de Teenage Fanclub en el trono powerpopero y dignos herederos de los míticos Big Star, un buen concierto tal vez mermado por la menor asistencia de publico, como dicen criticas pop entre amigos, pero valió la pena asistir.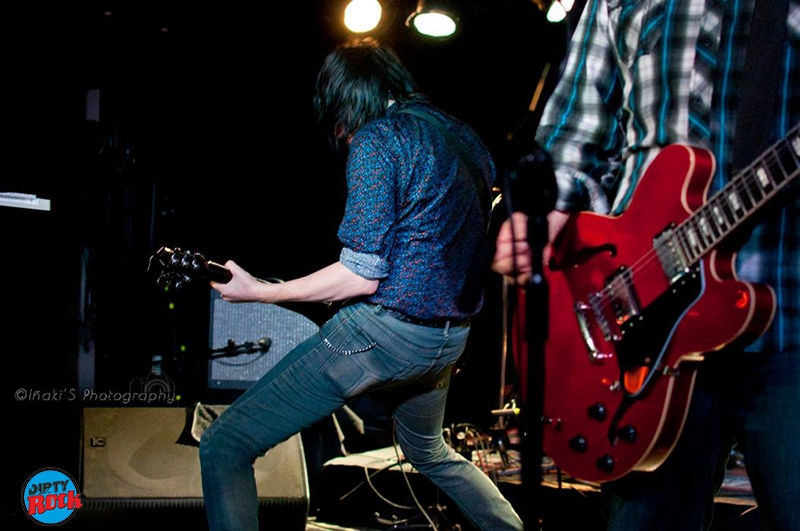 El grupo de Seattle comandado por Ken Stringfellow y Jon Auer cayeron por Valencia,en la sala Loco Club presentando temas del nuevo disco que editan este 2016
Startrip fueron teloneros de lujo dónde interpretaron temas de sus referencias,la formación de Valencia está formada por Vicente Prats, Rafa Navarro (voz, guitarra y coros), Alvaro Arciniega (bajo y coros), y David Osete (batería y coros). Se dedican a hacer canciones al más puro estilo Big Star, Gin Blossons, Gigolo Aunts, Teenage Fanclub, Velvet Crush…powerpop clásico, sin tapujos y además próximos teloneros de Those Pretty Wrongs con Jody Stephens de Big Star y Luther Russell.
Tras el estupendo concierto del grupo local subían a escena los Posies con cambios en la formación, uniéndose a Auer y Stringfellow un nuevo batería (Frankie Siragusa) y actuando sin bajo. Recordemos que The Posies estaban presentando en España su nuevo disco Solid States publicado en abril de 2016, tras Blood/Candy (2010).
Buena compenetración de Ken Stringfellow con las guitarras y teclados y Jon Auer a la guitarra,supliendo incluso problemas técnicos como la ruptura de dos cuerdas.
Los Posies interpretaron temas de su último disco,"Solid States" (Lojinx, 2016) con temas como «We R Power», «Unlikely Places» y su primer single «Squirrel vs Snake» y sin dejar anteriores discos como "Frosting On The Beater" (1993) y "Amazing Disgrace (1996) o "Blood/Candy" (2010) con temas como «Solar Sister», «Flavor Of The Month», «Dream All Day»,»Everybody Is a Fucking Liar», «Burn & Shine» o «Licenses To hide» y las versiones por supuesto de Big Star, su principal referencia,en este caso «September Gurls» y «About You» de Teenage Fanclub.
Fotos por Iñaki Serpico y texto por Alex Ruiz.
Escucha el nuevo disco de The Posies «Solid States», publicado en abril de 2016.