Hablar de Radio Birdman es sinónimo de rock and roll y de energía en estado puro. Formación influenciada por los grandes grupos de proto-punk en Estados Unidos como The Stooges o MC5, los Birdman tuvieron que generarse un espacio a la fuerza, en un lugar poco acostumbrado al rock como Australia que comenzaba a despertar años antes con bandas como Masters Apprentices, Loved Ones, Missing Links, Easybeats.
Radio Birdman, cuyo nombre se debe a la inspiración directa del grupo de Iggy Pop, el cual tenía una canción llamada 1970, donde se decía la frase "Radio Burning". Fue aquella deformación lo que bautizó a los oceánicos, que se formaron gracias a la unión de integrantes de TV Jones con Deniz Tek y Rob Younger de The Rats a partir de 1974 en la ciudad australiana de Sydney.
Radio Birdman es la gran formación que la historia parecía haber olvidado, pero gracias a la operación de rescate por parte de la discográfica Sub Pop, vía el recopilatorio "The Essential Radio Birdman: 1974-1978" en 2001, vieron resarcido su honor y ahora disfrutan del reconocimiento que se les negó en su día, ademas de una segunda juventud maravillosa, como confirmaron con el último trabajo hasta la fecha, "Zeno Beach", publicado en 2006 por esta formación de culto, venerada por grupos de distinto pelaje y que tuvo una corta trayectoria pero de gran influencia en el género.
Cuando tocamos por primera vez en el Azkena Rock Festival en el 2004, no lo hicimos bien la verdad y creo que salieron cosas rematadamente mal aquella noche. Al día siguiente los cuchillos hicieron su presencia. Fue el final para nuestro batería. Vemos esta oportunidad de nuevo en el Azkena como un asunto pendiente. Queremos volver allí de nuevo y hacer un concierto matador
Radio Birdman sacaron dos largos realmente brillantes en sus inicios, "Radios Appear" en 1977 y el segundo de ellos póstumo, "Living Eyes", y explotaron en mil pedazos en 1978, después de la única salida que hicieran del continente en busca de algo de proyección, girando por el Reino Unido con los legendarios Flamin' Groovies.
Desde entonces sus integrantes han continuado en mil proyectos desde diferentes zonas del planeta, con The Soul Movers, New Race, The New Christs, The Hitmen, The Visitors, Deep Reduction. En 1996 Radio Birdman decidió hacer unos cuantos conciertos solamente en su país. Diez años después compusieron unas cuantas canciones y sacaron su tercer y último disco "Zeno Beach".
Radio Birdman ha reeditado recientemente una caja de CDs que contiene los tres discos de estudio remasterizados a partir de las grabaciones originales. Cada uno de ellos viene acompañado de un disco extra con temas hasta ahora no editados por parte del cantante Rob Younger y Deniz Tek, estudiante de medicina procedente de Detroit e impulsor dentro del grupo de los sonidos proto-punk de Iggy y compañía, el bajista Carl Rorke, el batería Ron Keeley y el teclista Pip Hoyle.
Radio Birdman está formada en la actualidad por los miembros originales Rob Younger , Deniz Tek y Pip Hoyle junto al bajista Jim Dickson (Barracudas, The New Christs, Deniz Tek Group), Nik Rieth (batería) y Dave Kettley (guitarra), ambos componentes de The New Christs.
Para finales de este año se espera que se estrene un documental sobre Radio Birdman dirigido por el director Johnatan Sequeira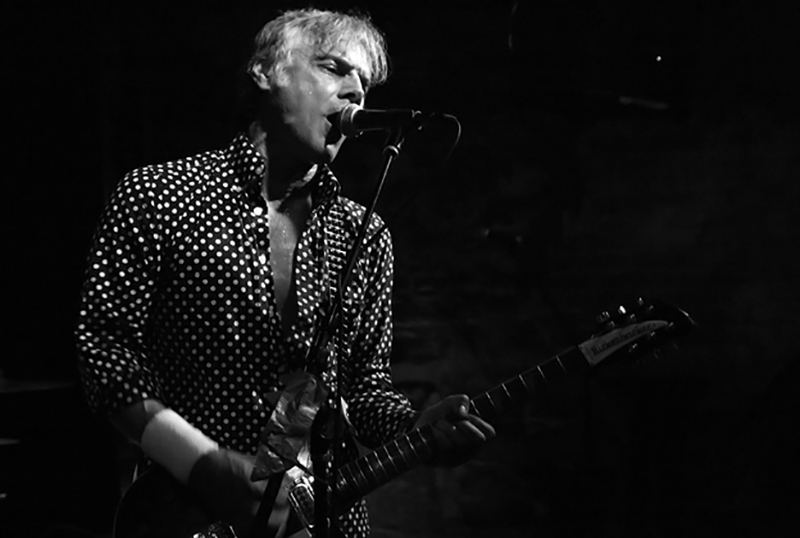 Entrevista a Deniz Tek de Radio Birdman, cantante, guitarrista y compositor norteamericano, fundador junto a Rob Younger de la banda desde 1974 en Sydney, con motivo de su actuación en el Azkena Rock Festival el 18 de junio.
1. First of all this is Dirty Rock Magazine Magazine an open web to the world from the Canary Islands in Spain
OK. I'm Deniz Tek, for Radio Birdman.
1. Primero que nada, saludaros desde Dirty Rock Magazine, una revista musical digital que nació hace unos años en las Islas Canarias, España.
De acuerdo. Soy Deniz Tek de Radio Birdman.
2. You turn to Vitoria / Gasteiz again. What memories do you have from your first performance in Azkena Rock Festival in 2004  where you shared line up with DKT/MC5, Fun Lovin´Criminals, or Ryan Adams among others?
Vitoria is beautiful and the festival is magic. I was asked to play with the MC5 that night, since I had toured with them earlier in the year…I declined, wanting to put all my energy into our own set. Didn't do us much good though … we all felt that we played badly that night. The next morning the knives came out. It was the end of the line for our drummer. We see Azkena as unfinished business. We are very keen to go back there and kill.The New York Dolls were great.
2. Regresáis de nuevo a Vitoria-Gasteiz ¿Qué recuerdos tenéis de aquella primera actuación en el Azkena Rock Festival en 2004, donde compartisteis cartel junto a DKT/MC5, Fun Lovin´Criminals, o Ryan Adams entre otros?
Vitoria es hermosa y su festival, fantástico. Se me pidió que tocase aquella noche con MC5, por entonces había estado de gira con ellos a comienzos de año. Lo rechacé ya que quería poner toda la carne en el asador y energía con Radio Birdman. No lo hicimos bien la verdad y creo que salieron cosas rematadamente mal aquella noche. Al día siguiente los cuchillos hicieron acto de presencia. Fue el final para nuestro batería. Vemos esta oportunidad de nuevo en el Azkena como un asunto pendiente. Queremos volver allí de nuevo y hacer un concierto matador. The New York Dolls aquella noche estuvieron fantásticos.
3. For our part saying that we were there, and your gig was an example of caste and delivering the best show of that edition no doubt about it.
Gracias.
3. Por nuestra parte decir que estuvimos allí, y el concierto fue un ejemplo de la casta y entrega, el mejor concierto de aquella edición, no tenemos dudas.
Gracias
4. More than Forty years of Pub Rock and Rock and Roll, what was your first contact with the genres? What was the punk and pub rock movement in the Australia back in seventies?
In the early 70's it was all post-hippie electric blues, boogie music, faux celtic gnome and elf folk schtick, etc. In a word, boring. There had been a good rock and roll scene in Australia in the sixties (Masters Apprentices, Loved Ones, Missing Links, Easybeats, etc) but that had dried up by 1972 and there was nothing going on. I had a band called TV Jones in 1973 that started to push the limits, and Rob Younger was in the Rats. Out of that background we started Radio Birdman, but there was no one else doing what we did in Australia. Punk didn't come to Australia until 1976 and didn't get any real traction until 1978 or so.
4. Más de cuarenta años de Pub Rock y Rock and Roll en vuestras venas  ¿Cuál fue vuestro primer contacto con el género? ¿Cómo llegó el punk y pub rock a Australia en los setenta?
A principios de los 70, todo lo que había era aquel post hippie blues eléctrico, música boogie y folk celta. En una palabra, aburrido. En Australia en cambio en los años sesenta se había construido una muy buena escena de rock and roll con bandas como Masters Apprentices, Loved Ones, Missing Links, Easybeats, etc, pero que al llegar 1972 todas había decaído y nada ocurría. Por aquel entonces estaba en una banda llamada TV Jones en 1973, en la cual comenzábamos ya a animar el cotarro. Robert Younger estaba en la banda The Rats. Fuera de todo ese contexto, arrancamos con Radio Birdman. En Australia no había nadie más haciendo lo que hacíamos nosotros. El Punk no llegaría a Australia hasta 1976 y hasta 1978 o por ahí, no nos sentimos realmente atraídos por el género.
5. Is there anything left of him alive in 2016 primal movement? Tell us the truth, who were the true standards of the British and Australian Pub Rock and punk?
It's all shadows, lacking real substance. The true standards of British pub rock were the Pirates, The Vibrators, The Clash and Eddie and the Hot Rods. The standards of pub rock in Australia were Lobby Lloyd and the Coloured Balls, Rose Tattoo, and AC/DC… not that I care for any of those. The true standard of British punk was the Sex Pistols – no one else came close. I suppose, in Australia, The Saints could be mentioned. We do not identify Radio Birdman as either pub rock or punk.
5. ¿Queda algo vivo en estos momentos de aquel primigenio movimiento? dinos la verdad ¿Quiénes fueron los verdaderos estándares de aquel movimiento del Pub Rock y Punk británico y australiano?
Es todo sombras, siempre hay algo que carece de sustancia real. Los verdaderos estándares de pub rock británico fueron The Pirates, The Vibrators, The Clash y Eddie and the Hot Rods. Los estándares de pub rock en Australia fueron Lobby Lloyd and the Coloured Balls, Rose Tattoo, y AC/DC… No es que realmente me importe cualquiera de ellos. Los Sex Pistols fueron los auténticos dueños del punk británico, nadie más estuvo tan cerca de ellos. Supongo que en Australia, podríamos mencionar a The Saints. Nosotros realmente no nos sentimos identificados con ambas etiquetas. Radio Birdman no somos Pub Rock o Punk Rock.
6. Is a pub rock and punk questionable use credit cards and then shout down capitalism?
For many, that is true.
6. ¿Es cuestionable que un rockero utilice tarjetas de crédito y luego grite abajo el capitalismo?
Para muchos, eso es tremendamente cierto.
7. What moved you to expose the single recorded in Melbourne in 2004, which was released in April?
We wanted to get something out for Record Store Day, and we had those finished tracks which were just sitting there, had never been released. It was easy.
7. ¿Qué os hizo publicar un single nuevo publicado en el record store day el pasado mes de abril, grabado en Melbourne en 2004?
Queríamos sacar algo para el Record Store Day. Teníamos grabados esos dos tema desde hace tiempo "Buried and Dead" versionando a The Masters Apprenties y "Ballad of Dwight Fry" a Alice Cooper, y que nunca se habían publicado. Fue fácil.
8. Why the theme by Alice Cooper "Ballad of Dwight Fry " (1971)?
It's a very good song. We used to do a live version of it in the early days. It is a tuneabout insanity – we like that. Gives you something to work with. We have always enjoyed selecting and playing cover versions of songs that might be unexpected by some of our audience. Last year we did the Beatles "Glass Onion". Whatever turns us on.
8. ¿Por qué grabar ese tema de Alice Cooper "Ballad of Dwight Fry " (1971)?
Es una canción realmente buena. La solíamos versionar en directo cuando estábamos empezando. Una locura, le dábamos otra vuelta que nos gustaba. Siempre nos fascinaba el recopilar canciones desconocidas, para luego interpretarlas en directo y así ofrecerles a nuestra audiencia un plus inesperado. El año pasado siempre tocábamos el tema de Beatles "Glass Onion". Cualquier cosa encendía el momento.
9. Do you have or had any relationship with the band The Masters Apprentices from Adelaide?
Not personally. We are fans of them – their music was an influence on us back in the sixties.
9. ¿Tenéis o tuvisteis alguna relación con la banda de Adelaida, The Masters Apprentices?
Personalmente no. Somos muy fans de The Masters Apprentices, fueron una gran influencia para todos nosotros en los sesenta.
10. What kind of music do you listen to when you're touring, or from home whenever you get in your bag?
Many things. Old rock and roll records. Motown. Dusty. Memphis soul. Country blues -Mississippi John Hurt, Son House, like that. Captain Beefheart. Cool jazz. Hawaiian slack key guitar music.
10. ¿Qué tipo de música escucháis cuando estáis de gira?
Muchísimas cosas. Desde viejos discos de rocanrol, Dusty Springfield, Soul de Memphis, Country Blues, cosas como Mississippi John Hurt o Son House, Captain Beefheart, buen Jazz o música hawaiana que tenga que ver con guitarras y su técnica  slack key de los cuarenta.
11. Do you have any ritual before jump up on stage?
Double espresso, shot of vodka, and a hug with Jim Dickson.
11. ¿Tenéis algún tipo de ritual antes de subiros al escenario?
Expresso doble, un chupito de vodka y un abrazo de Jim Dickson, el productor.
12. What bands of the ongoing music scene attract you like?
Lady Gaga, The Fuckin' Godoys, Penny Ikinger.
12. ¿Qué bandas de la escena musical actual os atraen?
Lady Gaga, The Fuckin' Godoys, Penny Ikinger.
13. Do you know any Spanish band?
Los Chicos from Galicia, also "The Govermment" from Madrid.
13. ¿Conocéis alguna banda española?
Los Chicos desde Galicia y The Govermment desde Madrid.
14. Do you think musical scene in Europe is much more detached than United States, Australia or opposite and why?
These days it is pretty much the same everywhere you go. America obviously has the deepest rock and roll traditions, which it has exported around the planet.
14. ¿Creéis que en la escena musical en Europa, el oyente es más imparcial que en Estados Unidos o Australia o al revés y por qué?
Hoy en día ocurre lo mismo donde quieras que vayas. América obviamente y sus tradiciones rocanroleras son más profundas, ya que han sido los grandes exportadores del género.
15. Would Radio Birdman still teach a lesson to future generations?
Young people are going to the shows. Whether they learn anything, who knows? New bands might still pick something up from us. Like an old car, we can be torn down and used for parts.
15. ¿Qué tipo de lección podría ofrecer Radio Birdman a generaciones futuras?
La gente joven sigue acudiendo a nuestros conciertos. Quien sabe si aprenden algo o no. Nuevas bandas claro que sí que podrían recoger algo de nuestro estilo y música. Igual como cuando tienes un coche viejo, del que sabes que siempre puedes utilizar y escoger viejas piezas.
16. Is there something beyond this album … new projects?
"This album", do you mean our last one "Zeno Beach"? We are writing new material, touring, mostly reworking the old songs but adding in some new. There is a full length film coming out this year. We all have individual projects also. My next solo album will be out in September.
16. ¿Habrá nuevo disco tras vuestro último "Zeno Beach", nuevos proyectos?
Definitivamente habrá nuevo disco. Estamos escribiendo y componiendo nuevas canciones, seguimos con las giras y trabajando también en viejas canciones para presentarlas en conciertos. Esperamos también a finales del año se estrene un documental sobre Radio Birdman dirigido por Jonathan Sequeira. Individualmente todos nosotros tenemos proyectos personales. Mi próximo disco en solitario saldrá el mes de septiembre.
17. Thank you for your answers Radio Birdman, do you want to leave a message to all Dirty Rock Magazine and the public exquisite of Azkena Rock festival on the fifteenth edition?
The message is the performance. You gotta be there. No other way to tell it.
17. Gracias por respondernos Radio Birdman ¿Quiere dejarnos un último mensaje para todos los lectores de la revista, aficionados de la música y al exquisito público del Azkena Rock Festival en su decimoquinta edición?
El mensaje es claro y será nuestra actuación. Tienes que estar allí. No hay otra manera de contarlo.
Entrevista realizada por Jabier Rioboó y Carlos Pérez Báez.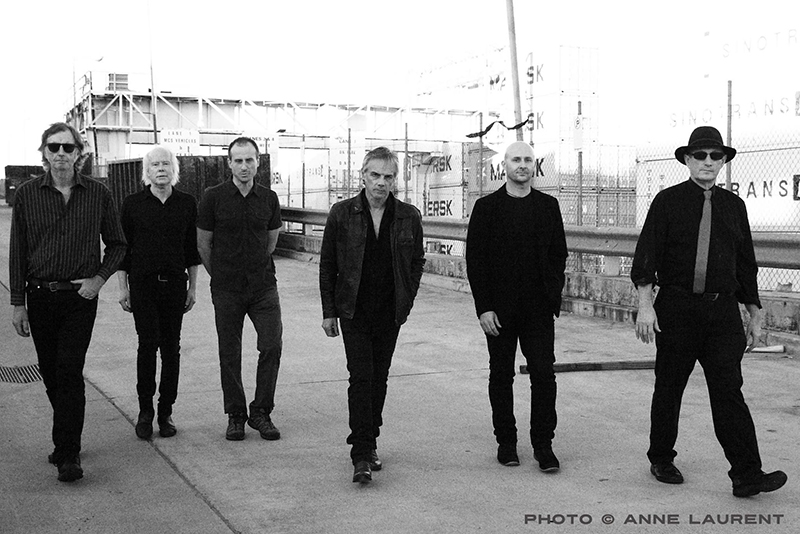 Radio Birdman European tour dates June /July 2016:
17/06 – France – Périgueux – Le Sans Réserve
18/06 – Spain – Vitoria – Azkena Rock Festival
19/06 – France – Montpellier – Secret Place
20/06 – France – St Étienne – La Tanière
23/06 – UK – Manchester – Academy 3
24/06 – UK – Leeds – Brudenell Social Club
25/06 – Scotland – Falkirk – Warehouse
26/06 – UK – London – The Dome
29/06 – Germany – Freiburg – Café Atlantik
30/06 – Switzerland – Luzern – Sedel
01/07 – Germany – Backnang (Stuttgart) – Juze
02/07 – Germany – München – Strom
03/07 – Germany – Nürnberg – Der Hirsch
05/07 – Sweden – Malmö – Moriska Paviljongen
06/07 – Germany – Berlin – SO36
07/07 – Germany – Leipzig – Werk 2
08/07 – Germany – Münster – Gleis 22
09/07 – Belgium – Gierle – Sjock Festival