Espectaculares los Dutaphonics. Es la única palabra que se me pasa por la cabeza para definir el concierto que vimos el pasado sábado 23 de septiembre en el LOCO CLUB de Valencia. Los británicos THE DUSTAPHONICS se dejaban caer por esta ciudad para ofrecernos un concierto repleto de temones de rnb, soul, garage, boogaloo, punk… en fin, no les metería yo en ningún saco desde luego.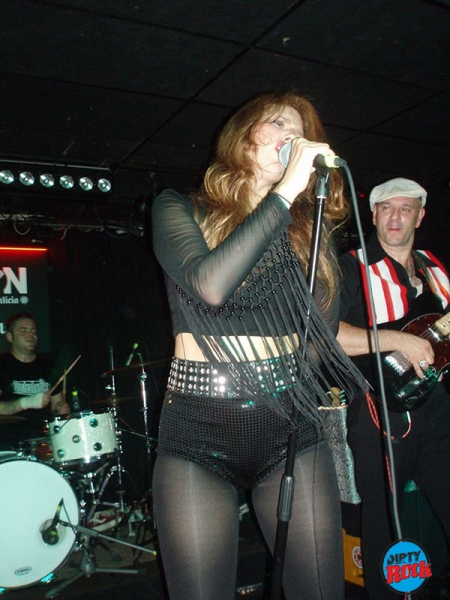 La formación tiene ahora como vocalista a la guapísima pelirroja Hayley Red, rodeada de músicos como el guitarrista y fundador de la banda Yvan Serrano, que sabia compenetrarse con sus solos de guitarra a la gran voz y espectacularidad del huracán Hayley. La formación ha publicado discos como Party Girl, Big Smoke London Town o su última referencia Johnny & Bo que presentaban esa noche.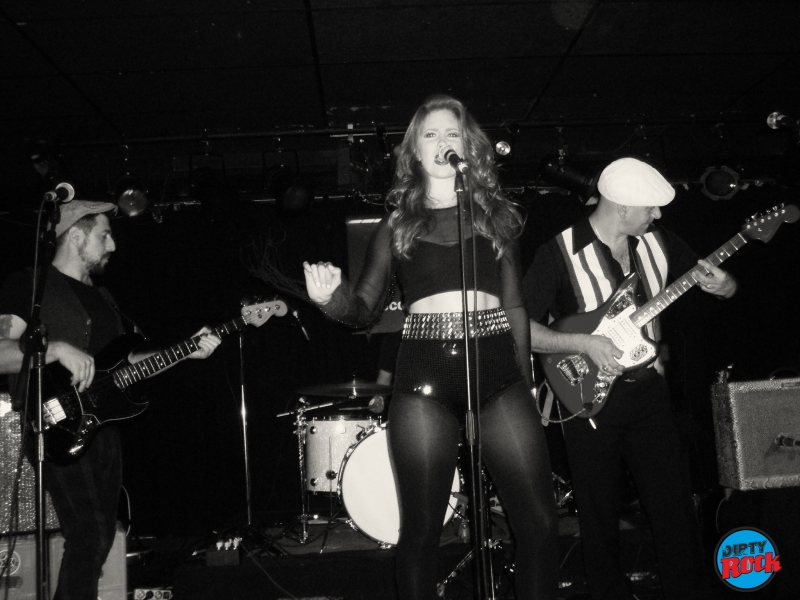 Por el concierto desfilaron temazos como Witch of the night canción con la que arrancaron su concierto en Valencia, Back To Mono, Don't let the devil, Rockin' Boogaloo impresionante que nos hizo bailar y cantar a todos, Johnny & Bo (homenaje a Bo Diddley y Johnny Ramone,Gabba Gabba Hey que coreamos) , Ride On, Big Smoke London Town (preferido también), Showman Twang con Yvan desgañitándose en la guitarra, Party Girl (otro de mis temas favoritos de la banda), I Think I Had It, Love Jinks, Q Sounds Groove, Chicago Bird, Dreams on screen, Tura Satana Tribute dedicado a la actriz de Russ Meyer, Cachaca, The Message del Big Smoke London Town, Grand Prix, You Don't Love Me, Dearest Darling, Red Headed, o I'm Hurting Hayley guapísima y de gran potencia de voz, Yvan una fiera a la guitarra, y una banda muy compenetrada.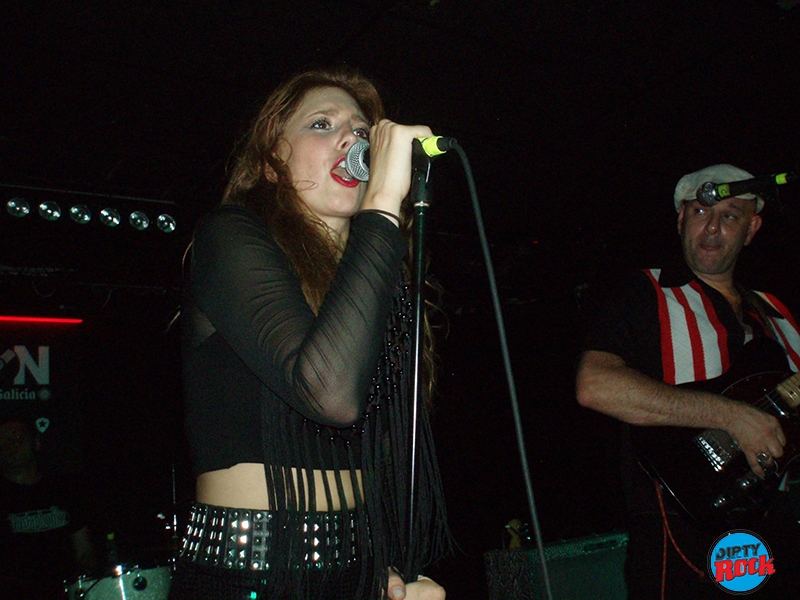 Escucha el nuevo disco de The Dustaphonics "Johnny & Bo"
Texto y fotos por Alex Ruiz.