Los grandes conciertos no siempre tienen lugar en enormes recintos o espacios presididos por carteles con nombres que brillan a la luz de un neón. De hecho, los mitos siempre han tenido un inicio complicado y difícil en pequeñas salas, garitos o antros. A veces conviene regresar a los orígenes y escuchar un recital de una cantautora como Lauri, que se bate el cobre allí donde su talento puede abrirse un hueco. El pasado 29 de junio de 2017, esta mujer siempre vestida de negro y rojo, se presentó en el Luz de Gas Bar (Calle del Bon Pastor, 6), un bonito local cercano a la famosa sala barcelonesa, sencillamente para hacer eso que se le da tan bien: cantar y tocar la guitarra acústica.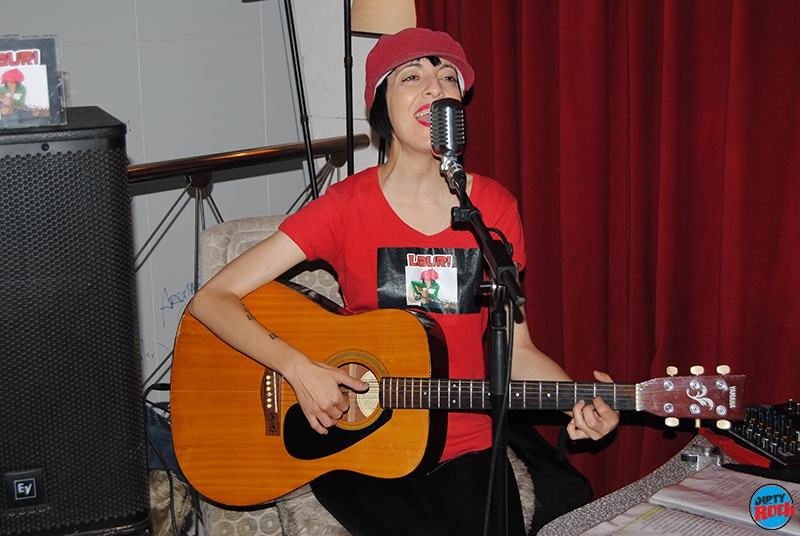 Con esa humildad que sólo atesoran unos pocos artistas, la también actriz deleitó a los presentes que cenaban en este bar que, a nivel gastronómico, también vale su peso en oro, con una serie de canciones que adora. Sabiéndose cómoda en las voces femeninas y en esos años noventa que la vieron crecer musicalmente, no faltó una magistral "Zombie" de sus admirados Cranberries ni "What's Up", tema de las injustamente olvidadas 4 Non Blondes o uno de los indiscutibles clásicos de Alanis Morissette: "Ironic". Todas ellas son piezas complicadas y no aptas para gargantas pusilánimes, sino para una valiente que incluso se atrevió a vestirse como aquel elegante "English Man in New York" de Sting o a suplir a Axl Rose en "Sweet Child'O Mine". Maravillosa.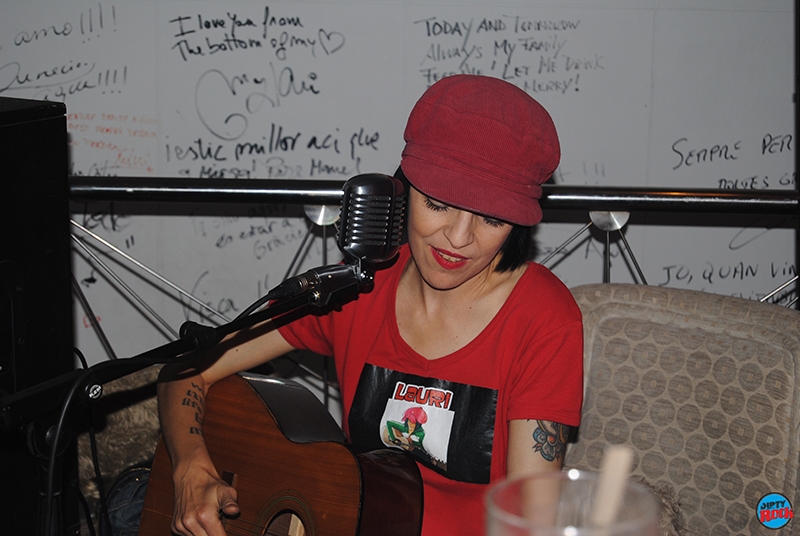 Certera y segura a las seis cuerdas, nos hizo pasar un rato en el "Hotel California" regentado por los Eagles y, no contenta con ello, bordó una original relectura de "You're The One That I Want" que demuestra lo que debe ser una versión, es decir, hacer el tema tan irreconocible que hasta nos preguntemos cuál es su origen.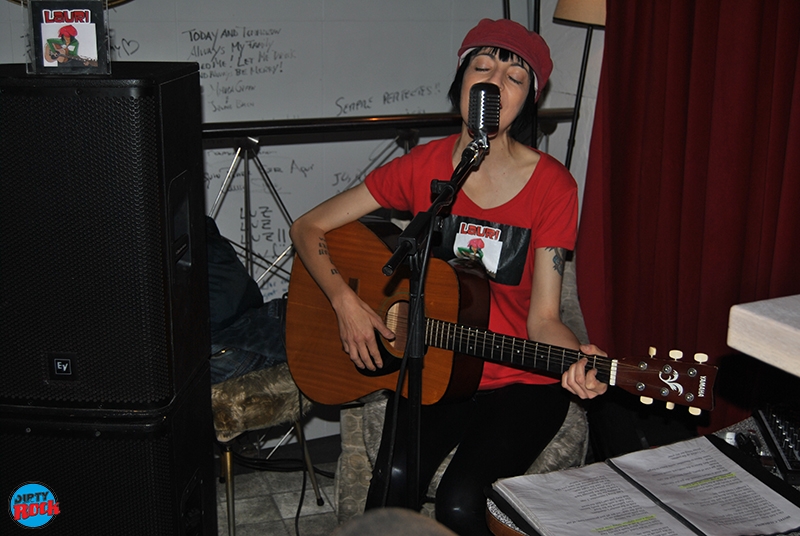 En todo caso, donde nacieron todos los nombres citados en este texto fue en esos lugares minúsculos donde las estrellas se forjan al calor de unos pocos aplausos. Pasados los años, esperemos que este sea el primer capítulo de una leyenda llamada Lauri.