La sensación era la de estar en el salón de casa. Lazy Lester se había venido a cenar. Después de las viandas había sacado la armónica y la guitarra y cuatro músicos de blues jam, Lazy Boots se le habían unido para darnos a nosotras y sólo a nosotras un concierto sin Concierto. Y eso que el salón de nuestra casa (Café Berlin) estaba repleto.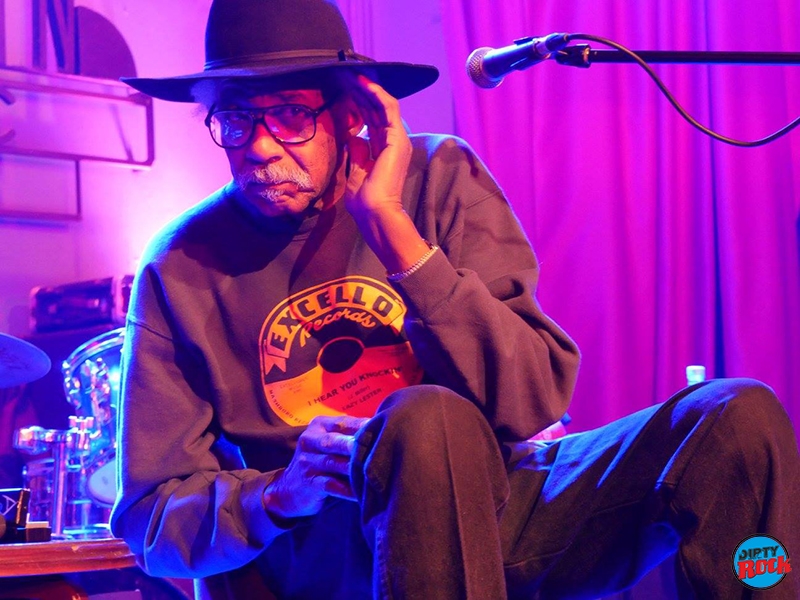 Es la naturalidad, idiota. Es la esencia. Es el pantano en la Costanilla de Los Angeles. Allí está: se llama Lazy Lester, está rodeado de botas enceradas con grasa de caballo y la sabiduría que aquilatan 84 años de «vida tranquila» a sus espaldas, las espaldas de un rascacielos de 2 metros. Dije que la altura de sus piernas era mi misma altura. Y así era.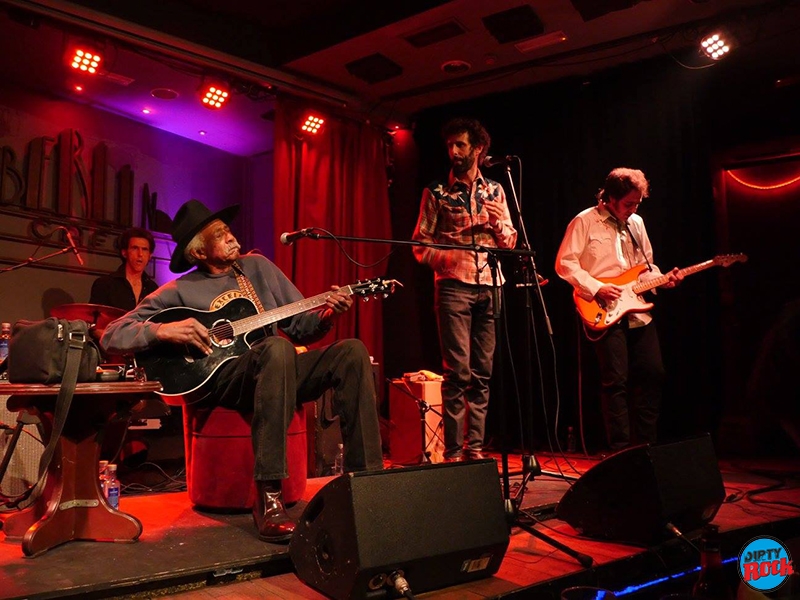 Cuando un músico las primeras palabras que dice son: «Sois muy especiales. ¿Lo sabéis? Sois muy especiales.» te gana en el primer asalto y sin haber tocado una sola nota. Pero cuando empieza a cantar con esa voz pantanosa, que sólo un negro de Louisiana puede tener, entonces dejas caer los brazos y que te golpee con sus acordes hasta la extenuación.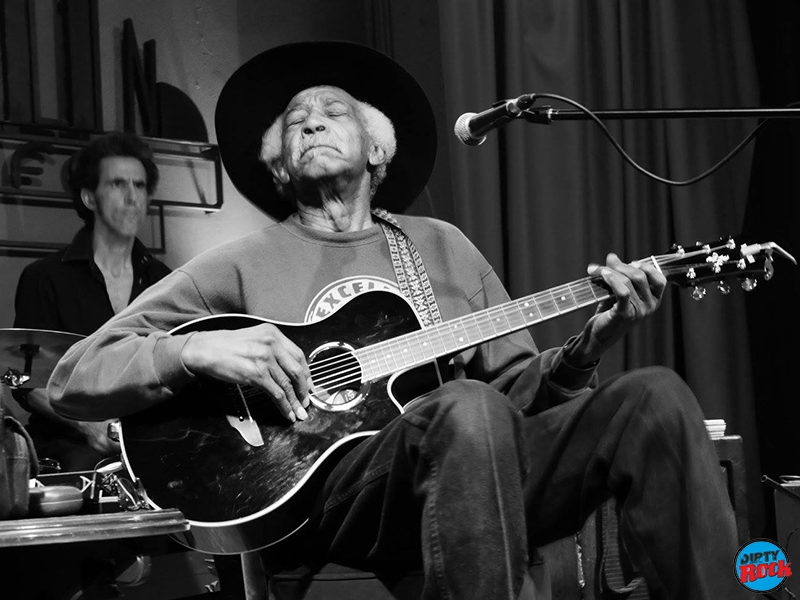 Cuando ya es la armónica lo que sopla con la naturalidad misma de meter los pies desnudos en el lago sin miedo a no ver el fondo y cuando prende la guitarra, negra y brillante como él, para fundir sus enormes manos sobre traste, cuerdas y boca, ahí es cuando dices, «me rindo: en el origen existió la magia del Blues…luego vino todo lo demás..» Y te sientes protagonista del Génesis musical del siglo XX y XXI y entonces puedes soltar como mujer negra que eres: «God bless you, Lazy Lester and the Lazy Boots». And God bless Cayetana Alvarez Alvarez, Ana Hortelano. YOU ARE SO SPECIAL. A NIGHT SO SPECIAL.
Texto por Ana Hortelano, Maria Tortosa y Cayetana Álvarez.
Fotos y vídeo por Ana Hortelano.