Una nueva temporada de conciertos empezó en el LOCO CLUB y la sala que lleva el colectivo ALTA TENSIÓN en Valencia tuvo una enorme iniciativa, un concierto gratuito a cargo de una extraordinaria formación de rock sureño que hacia gira nacional. JIVE MOTHER MARY desde Carolina del norte es un excelente conjunto con reminiscencias a The Allman Brothers o Lynyrd Skynyrd , y por el escenario hicieron un repertorio de trabajos como Home Is Where the Heart Is, All Fall Down,y Big City Blues.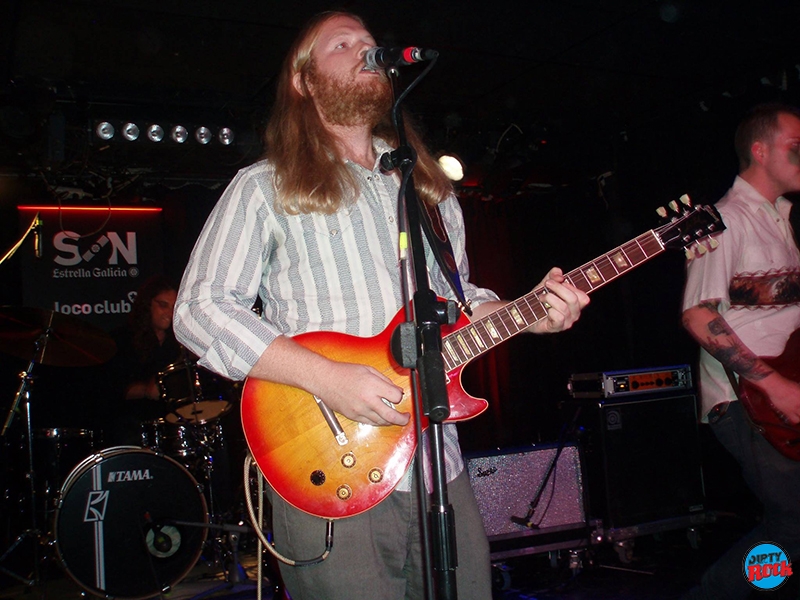 Encantadoras personas, buenos músicos en escena, un guitarrista y cantante asombroso, y que además es prácticamente un clon de Duane Allman tanto fisica como musicalmente hablando. Además hubo una gran aceptación del público y muy de agradecer desde luego este día.
Texto y fotos por Alex Ruiz.