Tyla, y su proyecto Tyla's Dogs D'Amour conocido también como The Tyla J Pallas Band volvió a Valencia, 16 toneladas el pasado 14 de septiembre dentro de su gira nacional acompañado en esta ocasión de Simon Hanson a la batería, Gary Pennick a la guitarra, y Matty James al bajo para presentar un nuevo disco bajo este nuevo proyecto, In Vino Veritas.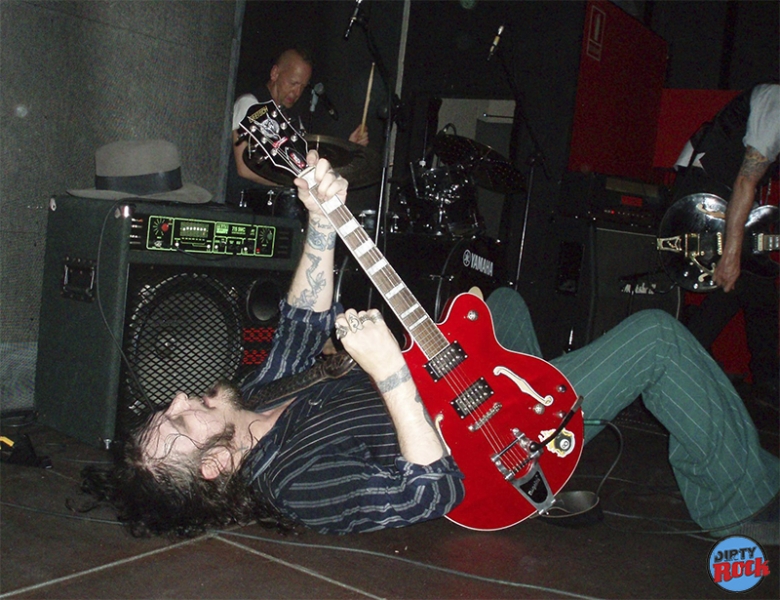 Tyla J. Pallas, con su voz afónica y aspecto a lo Willy DeVille, desgranó durante toda la noche en Valencia de sus mejores temas y de sus mejores discos con The Dogs D'Amour, desde el In The Dynamite Jet Saloon publicado en 1988 hasta A Graveyard Of Empty Bottles o el fantástico Errol Flynn o el EP Cyber recordings o su actual referencia In Vino Veritas.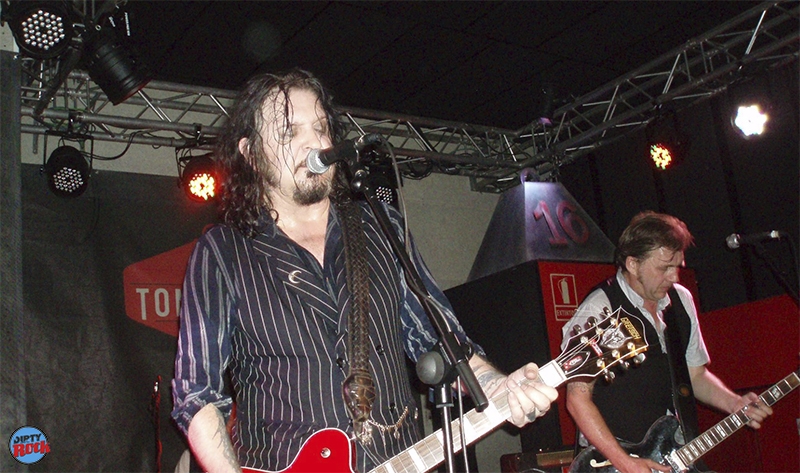 La botella comenzó a rodar con temas como Drunk Like Me, Satellite Kid, Errol Flynn o el impresionante tema I Don't Want You To Go sonaron en un buen concierto en la sala valenciana. Tyla se pasó toda la noche invocando a Willy DeVille en su etapa de Mink DeVille, en una de esas noches de Rock and Roll stoniano.
Tyla's Dogs D'Amour lograron cumplir las expectativas ampliamente en Valencia, en un concierto y sonido brutal in crescendo, llegando a estallar y saltar pabellones auditivos a diestro y siniestro.
Texto y fotos por Alex Ruiz.