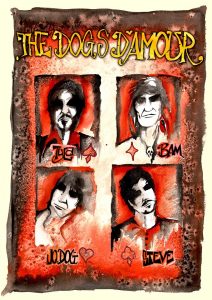 The Dogs D'Amour: Do or Die!
The Dogs D'Amour junto a Jacobites con el grandísimo Nikki Sudden revolucionaban Inglaterra y medio mundo a mediadiados de los años 80 con su Rock and Roll demoledor de cantina, cuando este genero estaba realmente apagado y anestesiado con tanto Pop insulso y  descafeinado,  falto de Rock sucio, actitud, y letras realmente tórridas.
The Dogs D'Amour, celebrarán el 25 aniversario de su memorable disco «In the Dynamite Jet Saloon», con una seri de conciertos, uniéndose la formación que grabase el disco y fuese más estable, para recaudar dinero para un músico amigo de la banda aquejado de cáncer, las primeras fechas confirmadas son dos conciertos en Londres (The Borderline) 22 y 23 de febrero, Barcelona (Sala Apolo) 24 febrero, Valencia (Wah Wah Club) 25 febrero y Madrid (Sala Caracol) 26 de febrero, Glasgow (Classsic Grand) 1 marzo, Sheffield (Corporation) 2 marzo y Wolverhampton (Slade Rooms) el 3 de marzo de 2013.
Tyla a la voz, Jo «Dog» Almeida guitarra, Steve James al bajo y Bam a la batería, eran la formación más estable de los D'Amour, a pesar de que Ned Christie a las voces y Karl Watson al bajo junto con Paul Hornby (batería) y Dave Kusworth (guitarra) son históricos de la formación.
Llega el año 1988 y el disco «In the Dynamite Jet Saloon» rompe con todos los moldes establecidos, los perros The Dogs D'Amour como los Jacobites, con apariencia ruinosa en cuanto a vestimenta, sacados todos de libros de Oscar Wilde o Charles Dickens, fueron precursores en es mezcla de Glam, Rock Stoniano, Johnny Thunders, Faces y Punk, fabricando canciones realmente realistas, abrasadoras y sucias, apoyándose en asuntos como las drogas, la muerte, los perdedores, los borrachos o el dolor.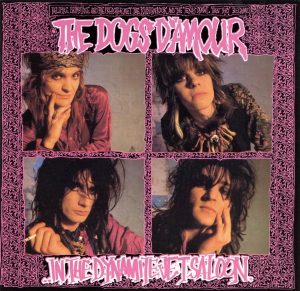 The Dogs D'Amour y casi todos sus componentes son ingleses menos Jo que nació en Angola. Tyla es de la ciudad inglesa Wolverhampton, aunque un poco nómada,  el frontman de la banda tenía su residencia en Suecia, antes de venirse a vivir a Barcelona durante una temporada,  debido al buen clima y público fiel, ahora vive en Londres.
Además Tyla es el miembro de la banda más activo de los Dogs, después de «Happy Ever After» en el año 200, ha grabado mas discos con el nombre de Dogs D'Amour con otros músicos y sacar discos en solitario, imprescindibles. Tyla además,  es el autor de todas las portadas de Dogs D'Amour, menos en tres el  «The State We're In» de una discrográfica finlandesa, el «In The Dynamite Jet Saloon» y el «When Bastards Go Yo Hell» .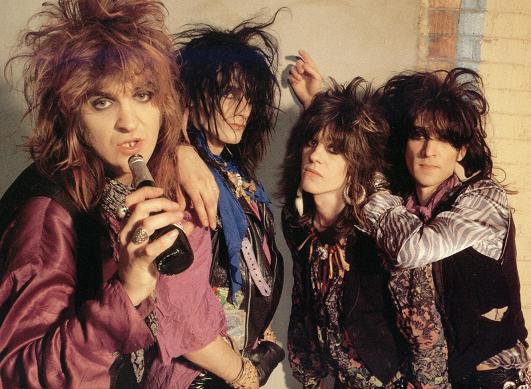 Tyla también es el autor también  de portadas de discos para  Backyard Babies o The Steepwater Band, entre otras.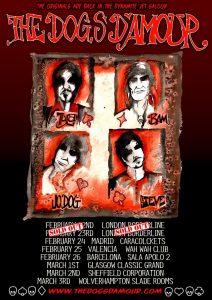 La última gira que hiceron juntos los componentes de la grabación de aquel «In the Dynamite Jet Saloon», fue durante su disco «Straight??!!» a comienzos de los años 90, actuando en Barcelona en la sala KGB.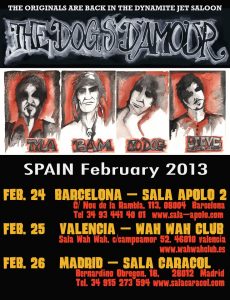 Con el sexto disco de Dogs D'Amour «…More Unchartered Heights of Disgrace», Darrell Bath sustituye a Jo y vuelven a tocar dos noches en Barcelona en la desaparecida Sala Standart.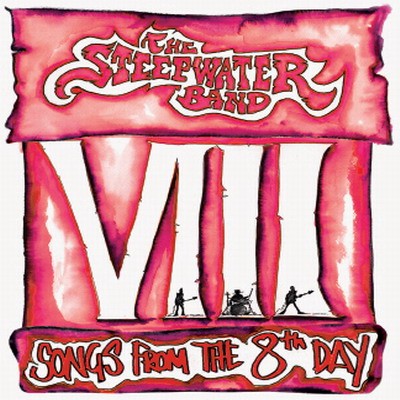 Guitarras eléctricas, acústicas y dobros realmente diparando fuego, una voz de lija la de Tyla que se identifica con la Willy DeVille en Mink Deville, el Blues también corriendo por sus venas, mucho verso Bukowski, éstos perros del amor, son de los pocos saqueadores que quedan de aquella época, junto a  Hanoi Rocks y The Quireboys son los que reflejan fielmente este estilo musical filibustero.
Escucha «In the Dynamite Jet Saloon» de The Dogs D'Amour
Tras 22 largos años se vuelven a unir núcleo duro de la banda, para ayudar a un antiguo amigo músico recaudando dinero en una serie de conciertos por confirmar en nuestro país y Europa.
De todos los miembros de The Dogs D'Amour, el más inquieto ha sido su cantante Tyla, pintor, poeta y personaje cautivador, grupo que durante los últimos veinte años The Dogs D'Amour han tenido hasta componente femenino, como  Share Ross de Vixen, esposa de Bam, sustituyendo a Steve James, despúes de estar unos años inactivos grabaron «Happy Ever After» y estuvieron de gira con Alice Cooper, su última gran gira en el 2002.
Share Ross participó en nuestro artículo sobre el 50 aniversario de The Rolling Stones, respondiendo amablemente a nuestras preguntas.
Spike líder The Quireboys grabó junto a Tyla «Flagrantly Electrically Acoustically Yours» firmado como Tyla & Spike en 1996, remasterizado en el 2005 un fantástico disco.
Gracias a Jordi Güell por su gran ayuda.
The Dogs D'Amour: Do or Die!
The Jacobites con Nikki Sudden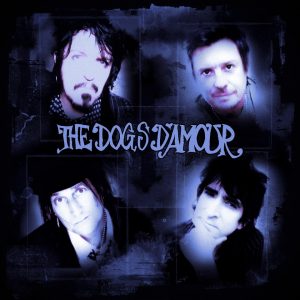 The Dogs D'Amour Featuring All Original Members Of The Definitive Lineup To Reunite in 2013
25 years after the Dogs D'Amour released their legendary Dynamite Jet Saloon album, the original members have reunited to raise money for a dear friend and fellow musician with cancer.
More than two decades have passed since the definitive lineup have shared a stage together and they are ready to kick over the graveyard of empty bottles and play their brand of raucous sonic sounds that inspired a cult-like following.Frontman Tyla, drummer Bam, bassist Steve James and guitarist Jo Dog are gearing up from four corners of the globe to play together for the first time in 22 years. «It's good to have me old mates back» says Tyla.
The fans have been asking for the classic lineup in every form of social media and The Dogs have heard them.In 1989, The Satellite Kid climbed the UK charts to 26 while the Graveyard of Empty Bottles album made it to #16 on the UK Albums Chart.Their notorious reputation often preceded them but every one of their singles made it into the top 100 of the UK charts.
With songs like «Trail of Tears», «Victims of Success», «I Don't Want You To Go» and «How Come It Never Rains», it's no wonder that bands like Hunter/Ronson took them out on tour.The Dogs D'Amour will reunite for a select number of gigs and festivals in 2013 to perform all The Dogs hits and classic favorites along with several new songs they're currently recording.The kickoff gig and fund raiser charity event will take place on February 22, 2013 at The Borderline in London, England.