Loco Club acogió el pasado domingo 15 de octubre el fin de gira de los canadienses Gutter Demons, concierto de psychobilly organizado por Just For Fun, responsables del festival Psychomeeting de Calella en Barcelona.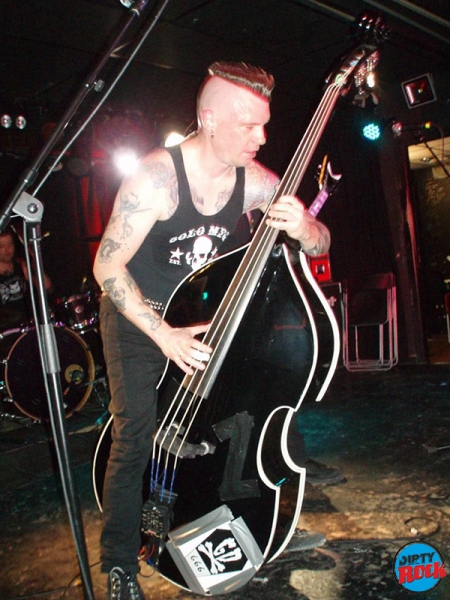 No tuvimos mucha gente, pero los que fuimos presenciamos un concierto avalado por su actuación en el citado festival este verano. La banda canadiense Gutter Demons, un trío formado por guitarra, contrabajo y batería, y formados en el año 2001, hicieron un concierto trepidante, con un psychobilly salvaje, y con el repertorio de discos como Room 209, Misery Madness And Murder Lullabies o Unfinished Business, último álbum para Diablo Records, además de todos los clásicos acumulados en sus primeros discos.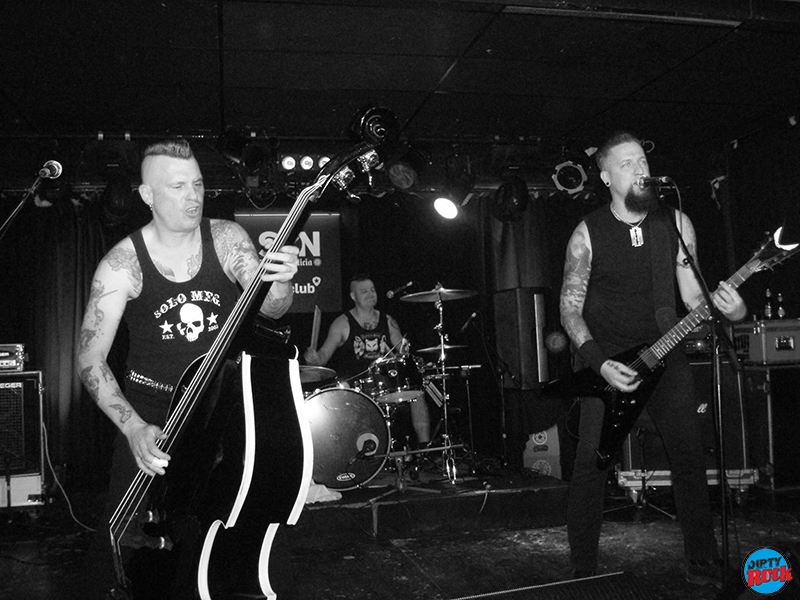 Sonaron por ahí temas como Human Remains, Guilty, Revenge, House By The Cementery y una buena selección de versiones como Trouble (Elvis Presley) con una cierta aceleración o I Vibrate (Harold Jenkins). Impresionantes los tres componentes,: Custum Pat (bateria), Flipper (contrabajo), y su cantante y guitarra Johnny Toxik.
Texto y fotos por Alex Ruiz.