Actuación del grupo procedente de Zurich The Hillbilly Moon Explosion que le llevó este pasado 1 de noviembre a 16 toneladas de Valencia, junto con otro invitado de lujo James Leg, que presentaba nuevo disco "Blood on the Keys" publicado el año pasado.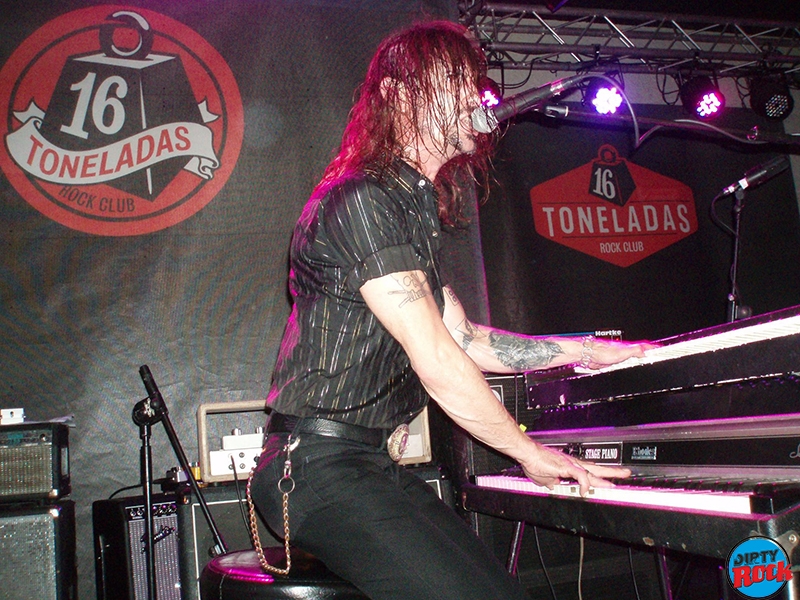 Abró James Leg puntual a las 8 de la noche en la sala valenciana. El pianista tejano nos dio lección de espectáculo con esa voz rasposa y salvaje como una mezcolanza entre Albert Ammons, Meade Lux Lewis,Jerry Lee Lewis o de Tom Waits, muy salvaje sólo con un batería acompañándole para presentar su tercer lp "Blood on the Keys" (2016).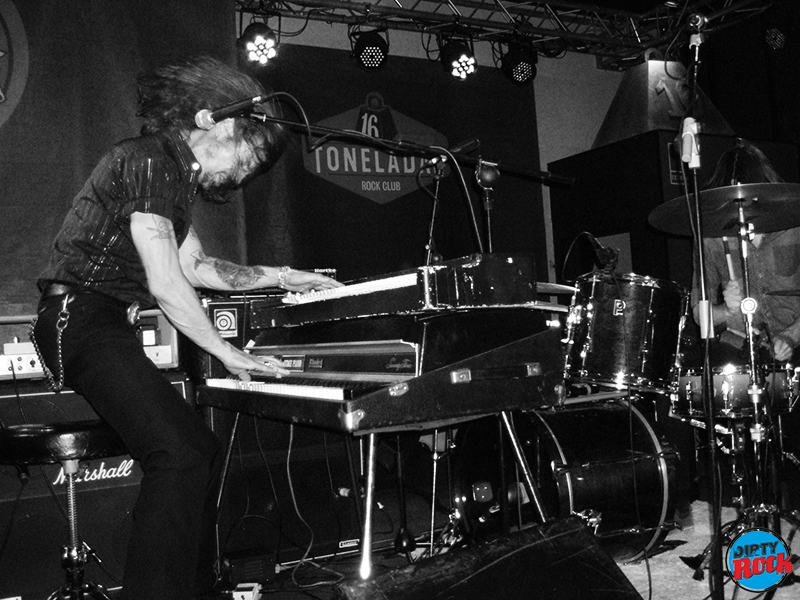 Este hijo de un predicador tejano formaba parte del grupo Black Diamond Heavies y otras formaciones y en el 2011 editaba "Solitary Pleasure" (2011), al que le siguió "Below the Belt", publicado en 2015. Tremendo verle aporrear las teclas y desde luego un pianista muy salvaje.
Tras esta actuación subieron los Hillbilly Moon Explosion a escena. La formación suiza volvió a Valencia tras su actuación en el SURF-O-RAMA 2016 de manos de Juan Diego Sanchis en su nuevo tour, y nos gustaron mucho pese a que eché de menos varias canciones preferidas como Johnny Are You Gay? o sus versiones como Chick Habit o Poupee De Cire, Poupee De Son de France Gall (preferencias muy personales de sus discos).
De todos modos Emanuela Hutter nos sigue encandilando con esa voz que hace a la banda su seña de identidad y con ella el contrabajista Oliver Baroni, Duncan James a la guitarra y Sylvain Petite a la batería. Hubo momentos realmente álgidos como Emanuela cantando Temptation, el Midnight Blues de Charlie Rich, Desperation (temas de su último disco hasta la fecha With Monsters And Gods) , El camino real de Lee Dresser, Call Me de Blondie, o la esperadisima My Love For Evermore (eso si con Duncan supliendo la voz particular de Sparky de Demented Are Go), o sin duda alguna ese colofón final con el Enola Gay de OMD, y además Oliver también nos encantó (pese a no ser el mas maravilloso de los cantantes) con buenas versiones como Tornado de los Jiants o el Jeannie With The Dark Blue Eyes de Doug Powell.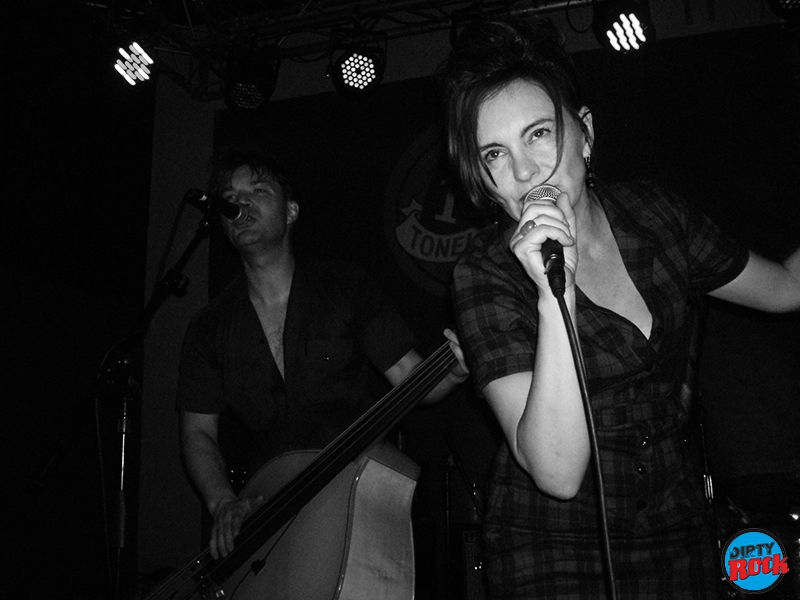 Estupenda selección de temas, eché de menos un Mambo Italiano, la versión del Jackson que hacen con Sparky o las versiones de France Gall por ejemplo, o varios temas de sus primeros discos… pero pese a todo, un concierto estupendo de los suizos con ese compendio de estilos más allá del simple rockabilly, por ahí se combina rock and roll, beat, rnb, boogie, pop….impresionantes.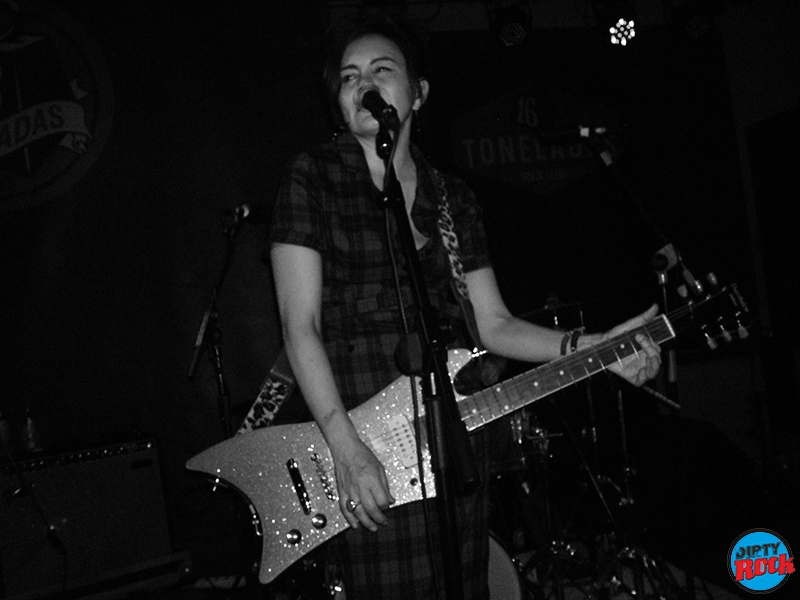 Una formación que me encanta desde que los descubrí a través de su primer Lp Introducing The Hillbilly Moon Explosion y a los que he seguido en el resto de su discografía que llega hasta este último disco With Monsters And Gods del cuál tocarian bastantes temas. Desde luego la voz de Emanuela hace que el grupo sea muy especial porque si no seria un grupo de rockabilly del montón y ella es la principal baza del grupo.
Texto y fotos por Alex Ruiz.