Stone Foundation presentaron su nueva referencia Street Rituals, producido por Paul Weller (The Jam, Style Council) en el Loco Club Valencia el viernes 16 de marzo, disco dónde además del modfather han colaborado dos grandes voces del soul, William Bell y Bettye LaVette.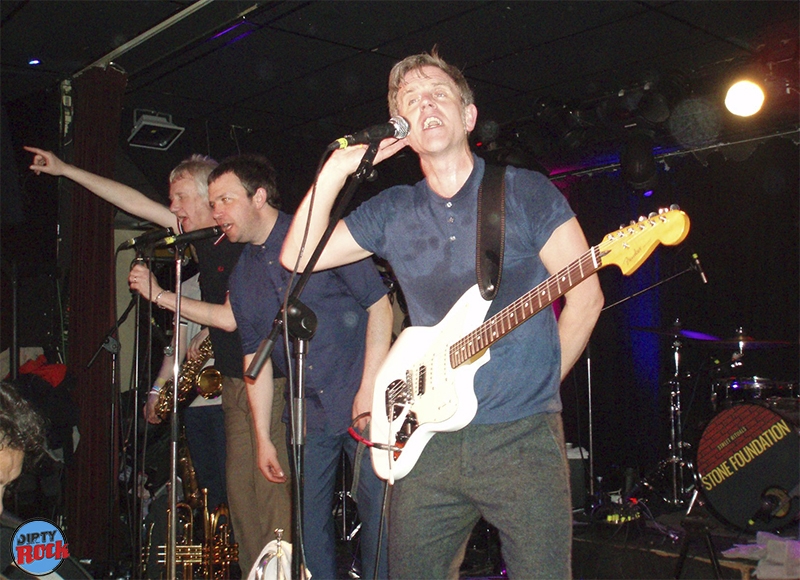 El grupo británico de soul, funky y ska. incluso, con un sonido similar al que los Style Council harian a mediados de los 80, estuvieron excelentes en Loco Club con un repertorio de sus trabajos, y con un ritmo que nos haria bailar, pero además todo el rato y además tuvieron palabras constantes al gran Paul Weller, de hecho el concierto empezaba con Back In The Game uno de los temas que canta Weller en el disco Street Rituals, Something In The Light, Seasons Of Change, Open Your Heart To The World del nuevo disco, Limit of a man, Sweet Forgiveness, Hard Way, el genial Your Balloon Is Rising que han grabado con Paul Weller, Only you can, Street Rituals, Simplifly the situation o Playhouse.
Neil Sheasby lideró una formación de 8 músicos que nos hicieron vibrar todo el concierto, con sección de vientos, bajo, guitarra, teclados y batería
Texto y fotos por Alex Ruiz.