Wilko Johnson y Gari & Maldanberai se suman al cartel del BBK Music Legends Festival 2018, que se celebrará el 29 y 30 de junio en el Centro Ola BBK de Sondika (Bizkaia).
Ambos artistas se unen al cartel del festival de Sondika, para el que ya están anunciados Jeff Beck, Steve Winwood, Glen Hughes y Mavis Staples.
Supero ya el cáncer Wilko Johnson, (Dr. Feelgood, e Ian Dury & The Blockheads), fue el único compositor de la banda que practicó Rhythm & Blues y Punk Rock en los cuatro primeros discos de Dr. Feelgood – en los que se intercalaron sus temas propios con versiones, según el estilo clásico – "Down by the Jetty" (1975), "Malpractice" (1975), "Stupidity"(1976) y "Sneakin' Suspicion" de 1977, año en que Wilko Johnson dejó Dr. Feelgood.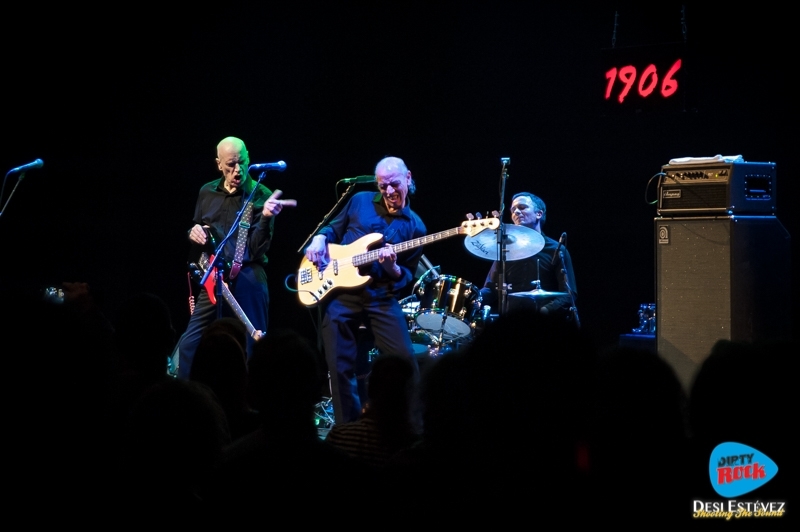 En 1980 se unió al grupo de Ian Dury, Ian Dury & The Blockheads, antes de formar su propia bandaWilko Johnson Band. Participó en el disco de Blockheads "Laughter", y compuso junto a Ian Dury la canción "Superman's Big Sister". En el siguiente vídeo le vemos en una actuación con los Blockheads en uno de sus éxitos "Hit Me With Your Rhythm Stick)".
Wilko Johnson es conocido por el gran público por participar como actor en la serie medieval "Juego de Tronos", en la que participó durante las dos últimas temporadas interpretando el personaje de Ser Ilyn Payne.
En cuanto a Gari, cantante, compositor y guitarrista. Bilbaíno nacido y criado en Gipuzkoa. Es una leyenda de la música vasca y músico en activo desde los 80, fue el cantante de Hertzainak.
En la actualidad presenta en directo su último trabajo titulado «Estutu» junto a su banda Maldanbera, integrada por Miguel Moyano (guitarra y teclado), Natxo Beltrán (batería) y Oier Aldekoa (bajo, teclado y coros).