Brian Hooper, bajista de Beasts of Bourbon, y de formaciones como de Kim Salmon and the Surrealists, The Voyeurs y su propia banda, falleció este pasado viernes 20 de abril a los 55 años a causa de un cáncer de pulmón incurable diagnosticado el año pasado.
Una semana antes de su muerte, Briab participó encima de una silla de ruedas en un concierto benéfico en su nombre participando Kim Salmon and the Scientists, Adalita, Gareth Liddiard, Mick Harvey, Rosie Westbrook y Six Ft Hick entre otros nombres.
Hooper bajista de lo australianos Beasts of Bourbon desde 1990, siete años después de su constitución. Estuvo en distintas etapas de la banda publicando con ellos 4 álbumes de los 6 publicado hasta la fecha de los Bourbon. Su último en 2007 con Little Animals. Banda liderada por Tex Perkins y Kim Salmon.
Beasts of Bourbon acabaron siendo mucho más que una banda paralela de varios de sus componentes. Tex Perkins pertenecía a The Dum Dums y en los noventa a The Cruel Sea) y Kim Salmon, desde The Scientists, y de formaciones como Hoodoo Gurus, The Johnnys o Dubrovniks, mezclando siempre en su sonido ese salvaje garage, rock, pop y blues pantanoso.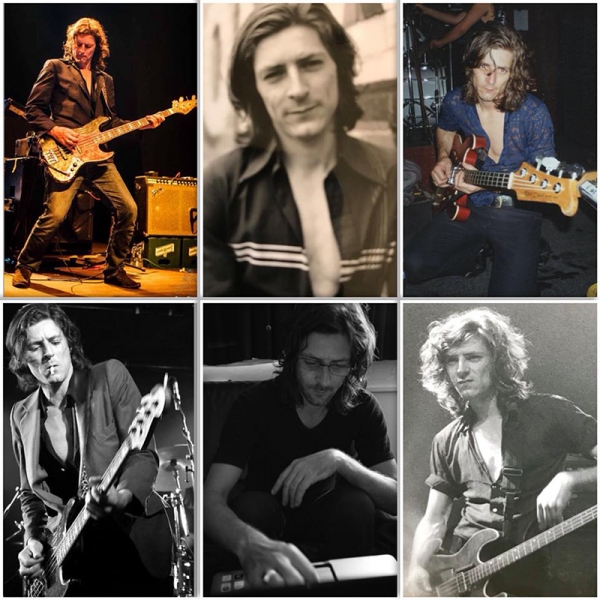 Si el nombre debiera definir el espíritu o el carácter de una banda, éste es uno de los mejores de la historia del rock. En 2013 los Beasts of Bourbon celebraron el 30 aniversario de su existencia.
Brian Hooper realizó cuatro álbumes en solitario, el primero Lemon, Lime & Bitter en 2005, fecha en la que sobrevivió a una caída desde un balcón a causa de un desmayo.
Nick Cave, Kim Salmon and the Surrealists, Rowland S. Howard, Penny Ikinger o Spencer P. Jones fueron algunos nombre con los que Hooper compartió escenarios y estudio de grabación.
El sábado 23 de junio, la 17ª edición del Azkena Rock Festival le rendirá un merecido homenaje a Brian Hooper con motivo de la única actuación europea de Beasts of Bourbon, segunda en el festival tras su debut en aquella cuarta edición en septiembre de 2005.
DEP Brian Hooper.