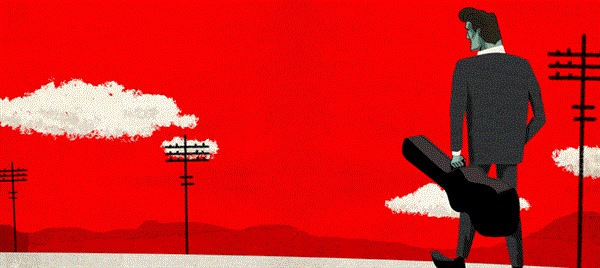 Azkena Rock Festival 2015 anuncia las fechas de celebración de su festival para el 19 y 20 de julio y las tres primeras confirmaciones del cartel con Red Fang, The Dubrovniks y Chuck Ragan & The Camaraderie, además del anuncio de recuperar los conciertos gratuitos en la Plaza de la Virgen Blanca de Vitoria el viernes y sábado a mediodía.
Chuck Ragan & The Camaraderie, es el vocalista del grupo Punk Rock Hot Water Musica que vendrá por primera vez en solitario junto a su banda The Camarederie y del que en solitario ha publicado ya cuatro discos.
Chuck Ragan publicó el último de ellos el pasado mes de marzo titulado, el magnífico "Till Midnight", en el que colaboraron gente tan importante como Ben Nichols (Lucero), Rami Jaffee (The Wallflowers, Foo Fighters), David Hidalgo Jr (Social Distortion) o Christopher Tom (Blind Melon).
Escucha "Till Midnight" de Chuck Ragan.
The Dubrovniks se han vuelto a unir diecinueve años después para tocar en el Azkena Rock Festival 2015, de la que toma su nombre por dos de sus componentes Roddy Radalj y Boris Sujdovic oriundos de Croacia y de esas ciudad pero criados en Australia.
https://youtu.be/Q9grFFLqdt8
The Drubovniks son una de las bandas australianas más importantes de todos los tiempos a pesar de publicar cuatro discos de estudio en nueve años, en el que su música transita por el Punk Rock y Pop.
Red Fang participará en el Azkena Rock Festival 2015, un cuarteto de Stoner Rock originario del estado de Oregon en Estados Unidos desde el 2005, publicó en el 2013 su tercer y último disco de estudio "Whales and Leeches"
Azkena Rock Festival pone a disposición a partir del 5 de noviembre hasta el 18 de diciembre el bono de 2 días al precio 59€ + gastos (5€ adicionales para acceder a la zona de acampada), con 5€ de descuento para los titulares del ARF Passport