Cordovas regresan con nuevo disco "That Santa Fe Channel" el próximo 10 de agosto, producidas nuevamente por Kenneth Pattengale de The Milk Carton Kids. Esta sensacional banda que debutó este 2012 con un magnífico disco homónimo (reeditado con mejoras el año pasado). Brutal disco de diez canciones producidas por el The Milk Carton Kids, Kenneth Pattengal por parte de este cuarteto radicado en Nashville, liderado por Joe Firstman, en el que le acompañan Lucca Soria, Graham Spillman y sus nuevos componentes Toby Weaver y Sevans Henderson.
Escucha los 4 primeros adelantos del nuevo disco de Cordovas "That Santa Fe Channel
Escucha el nuevo disco de Cordovas "That Santa Fe Channnel" (2017)
Los del este de Nashville, Cordovas continúan asentando su lugar entre el linaje musical cósmico como Gram Parsons, Uncle Tupelo, unos New Riders of the Purple Sage y unidos a unos aventajadoa y armoniosos Little Feat.
Cordovas descaradamente atrapados en esa espléndida Telecaster de Duane Allman, las oscuras armonías de los Grateful Dead y la culminación del apogeo folk californiano en su sonido.
El nuevo disco de Cordovas fue grabado en directo y en una sola toma. En un granero convertido detrás de la casa principal en East Nashville, donde tienen su centro de operaciones. "That Santa Fe Channel" refleja ese sur de California, donde el bajista y líder de la banda Joe Firstman vivió durante años. El resultado es obvio, un maravilloso y bello registro que está impregnado, pero no limitado a, sonidos sureños y encanto de California. Es música estadounidense sin fronteras.
Ese canal de Santa Fe es la banda sonora de esa existencia comunitaria: una colección de canciones escritas juntas, realizadas juntas y vividas juntas. ¡Y vaya banda sonora! Boogie-woogie, dulces melodías, el piano de salón, canciones hechizantes, que encuentran a su autor, Firstman buscando emociones ilegales en una ciudad seca. Estas nueve canciones del Canal de Santa Fe dibujan la imagen de una banda en ascenso, en dirección a un horizonte cuya belleza puede coincidir con la tuya.
Brisa cálida. Rockeros como Grateful Dead que nos trajeron a American Beauty . Canciones pop como las de Moby Grape y NRBQ. Pasado de moda, dirían algunos con el country rock orgánico, ya que se hizo a finales de los años 60 y principios de los 70. Coloca Cordovas al lado de Promised Land Sound, Deer Tick, John Fullbright y Hollis Brown, por ponerte algunos ejemplos.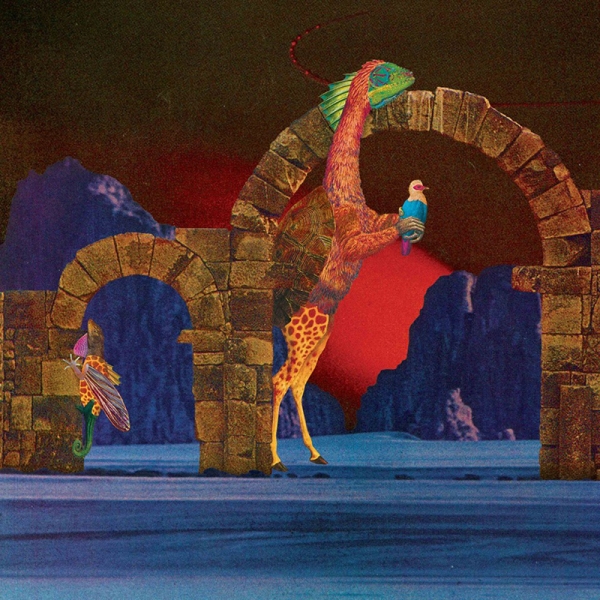 "That Santa Fe Channel"
1. This Town's A Drag
2. Selfish Loner
3. Talk To Me
4. I'm The One Who Needs You Tonight
5. Frozen Rose
6. Santa Fe
7. Standin' On The Porch
8. Your Town
9. Step-Back Red
Escucha el disco debut de Cordovas (2017)