A gran parte de los jóvenes se les ha robado la posibilidad de vivir y sentir la música en su máxima expresión: mp3 , plataformas digitales ,playlists, inservibles atajos que no tienen en cuenta al artista; no importa el orden de las canciones, la calidad del Artwork ni la voluntad del creador para que su trabajo perviva en el tiempo. ¿Es una generación perdida?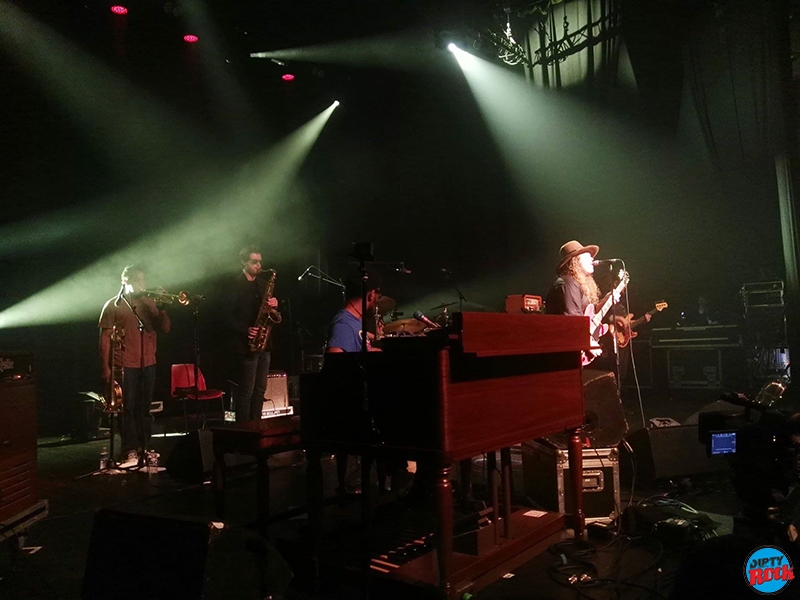 Pero asistir a un concierto de Marcus King y su banda es ver la luz al final del túnel. No seré tan osado como Jon Landau y su lapidaria frase ("He visto el futuro del rock & roll y su nombre es Bruce Springsteen"), pero lo de este chaval es para no volver a perder la fe en la raza humana. Sin perjuicios, sin tener en consideración raza, color o credo, solo la espiritualidad regeneradora que impulsa estas armonías hasta el infinito. Heredero de los Mad Dogs and Englishmen de Joe Cocker y Leon Russell y de Delaney and Bonnie , mezcla el Soul con el Rock y el Southern con el R&B, aliñando con metales y Hammond unas canciones que saben a Sur auténtico.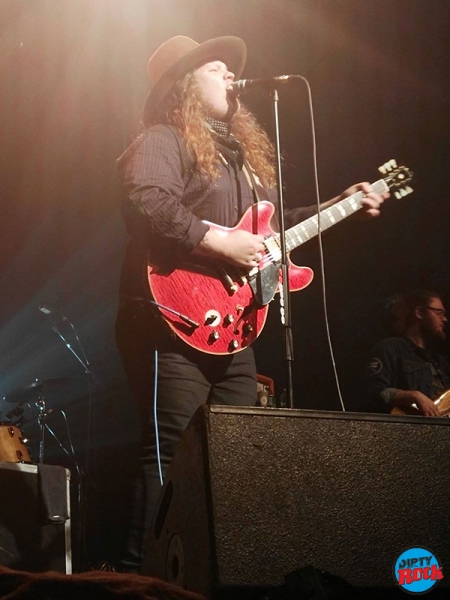 El pasado 13 de octubre nos desplazamos a Avignon para comprobar in situ si lo prometido en estudio (su último trabajo "Carolina Confessions" estará sin duda entre los mejore trabajos editados este año) se traspasaba a las tablas ; y como los grandes clásicos, es encima del escenario donde el grupo da realmente la talla.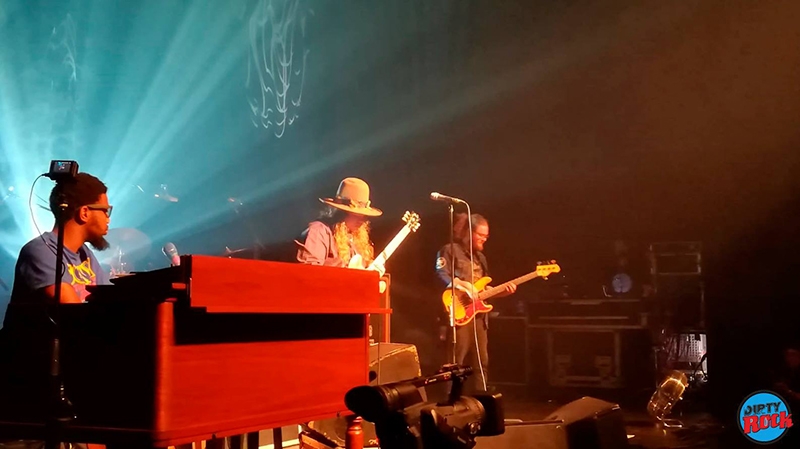 Una pétrea sección rítmica, viento y teclados (DeShawn «D-Vibes» Alexander, otro milagro salido de la cantera de Berkeley que toca desde los dos años)acompañan a un músico bendecido por los dioses :similitudes con Derek Trucks a parte , no solo derrocha maestría con la guitarra, sino que su voz parece salida del delta del Mississippi, curtida en mil batallas, y con una fuerza tan asombrosa como extraordinaria.
Un generoso repertorio de casi 20 canciones , siete de las cuales de su último larga durada. Difícil destacar solo, una , si acaso una estremecedora "Confessions" con que inició los bises con una espiritualidad Gospel totalmente inédita : D-Vibes en el B-3 y el trompeta Justin Johnson a capella solos en la penumbra, como si alabaran la gran obra maestra del Señor, mientras el resto de músicos se van incorporando poco a poco para completar una magna creación. De su primer y más crudo disco "Soul Insight" sonó "Booty Stank", mientras que de su homónimo segundo trabajo nos regalaron tres cortes casi seguidos ("Rita Is Gone", "Plant Your Corn Early" y "Virginia"). La versiones escogidas les sientan como un guante : la tradicional "Slow blues" , "Woman's Gotta Have It" de Bobby Womack, "He Bite Me" de los Meters y para cerrar el concierto un "So What" vía James Brown.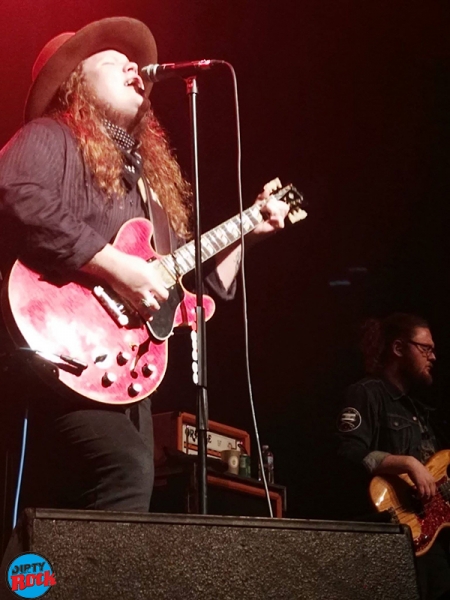 Sacrificio, mucho trabajo duro y un talento natural que sitúan al de Greenville como una de las apuestas de futuro(y de presente) más excitantes de la actualidad : con él a los mandos los que amamos la música tenemos que saber que nuestro mundo no se ha acabado, sino que solo ha cambiado.
Texto y fotos por Albert Barrios.
Escucha el nuevo disco de The Marcus King Band «Carolina Confessions» (2018)