The Godfathers actuaron en 16 TONELADAS el miércoles 31 de octubre en su gira nacional, con repertorio de siempre y de su último lp A big bad beautiful noise publicado en el 2017. La formación británica volvió a hacernos pasar una gran velada en Valencia, con ese sonido de rock and roll, combinado con punk, rock and roll guarro, sucio, contundente, como bien nos tienen acostumbrados, La banda actualmente está formada por su líder desde siempre Peter Coyne, cantante, al que ahora acompañan Steve Crittall, Mauro Venegas, Tim James y Darren Birch.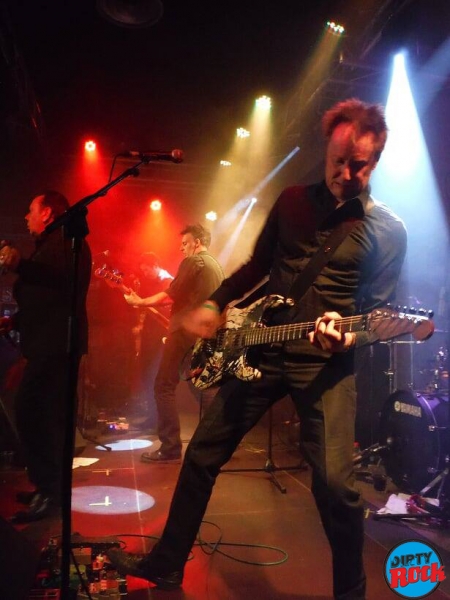 Pudimos oír temas como This is war que abria, Cause I Said, If I only had time, till my heart stops, Halfway paralyzed, one good reason, Obssesion,How low is low, Walking talking Johnny, Miss that girl, Let's get higher, When I'm coming down?, This Damnation, Paranoid y el momento álgido con She gives me love (ese tema que todos le pedian a Coyne constantemente) o I'm unsatisfied o Birth, school, work, death del álbum homónimo.
La veterana formación británica estuvieron perfectos en su actual alineación. Con su frontman conectando con el público con ese sonido característico de una banda que lleva trotando desde hace más de 30 años bajo la batuta de Peter Coyne.
Texto Alex Ruiz Fotos Marcos Granell.