La Hermandad de Chris Robinson y Neal Casal, Chris Robinson Brotherhood anuncian un descanso debido a la marcha del teclista fundador Adam MacDougally, aunque la banda seguirá de gira sin MacDougall hasta que concluya la gira Norteamericana y europea que concluye este agosto próximo. El teclista también ha abandonado el proyecto de Robinson As The Crow Flies (ATCF). ATCF regresa al escenario por primera vez desde la víspera de Año nuevo este viernes 3 de mayo en el Festival BeachLife.
Adam McDougall se encuentra actualmente en la carretera con su otra banda Circles Around the Sun, que también cuenta con Casal, el bajista Dan Horne y el batería Mark Levy como parte de una gira esta primavera de más de 25 fechas.
En el adelanto de una nueva canción del disco de Chris Robinson Brotherhood, se aprecia que la aparición Adam MacDougally es nula.
El teclista fundador Adam MacDougall ya no es miembro de la Hermandad Chris Robinson. El CRB también reveló que la banda comenzará una pausa que se espera que dure hasta finales de 2019 luego de una gira que concluye a fines de julio.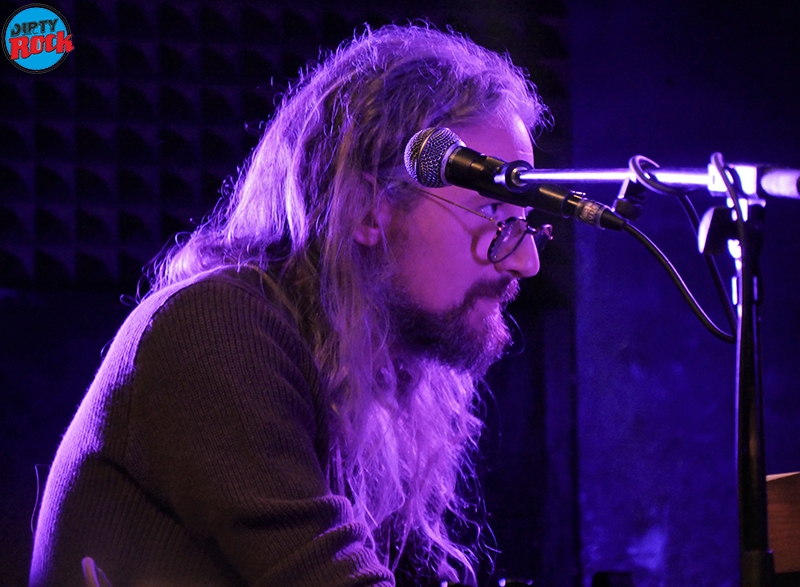 Chris Robinson Brotherhood presentarán el próximo 14 de junio su nuevo disco titulado «Servants Of The Sun».
Será el sexto álbum de estudio de la «hermandad» tras "Barefoot in the head" quinto álbum de estudio de los CRB tras tras su excelente y cuarto álbum de estudio "Anyway You Love, We Know How You Feel, y el EP de cinco canciones "If You Lived Here, You Would Be Home By Now", en el 2016, lo que supone una colección de tres nuevos discos en dos años.
El primer adelanto del nuevo disco de Chris Robinson Brotherhood se llama «Comin' Round The Mountain»
La relación entre MacDougall con Chris Robinson se remonta a 2007. Adam reemplazó a Rob Clores en The Black Crowes a partir de la grabación de Warpaint en 2007. Adam participó desde entonces en todos los discos de The Black Crowes desde 2007 hasta la ruptura de la banda en 2015.
En 2011, formó Chris Robinson Brotherhood junto con Chris Robinson, el guitarrista Neal Casal, el bajista Mark Dutton y el batería George Sluppick. Casal sigue siendo el único miembro original de la banda, además de Robinson.
"No time left now for shame, horizon behind me, no more pain
Windswept stars blink and smile, another song, another mile
You read the line every time, ask me about crime in my mind
Ask me why another read song, funny but I bet you never left home
On a good day, it's not every day,
We can part the sea
And on a bad day, it's not every day,
Glory beyond our reach"