Circles Around the Sun publicaron el pasado mes de agosto, «Let it Wander», segundo trabajo de la banda liderada por Neal Casal (Chris Brotherhood, Hard Working Americans, GospelbeacH, Ryan Adams), el teclista Adam MacDougall (Chris Brotherhood, The Black Crows, As The Crow Flies) del bajista Dan Horne (Cass McCombs) y el batería Mark Levy (The Congress), tras aquel Interludes For The Dead publicado en 2015.
En 2015, le pidieron a Neal Casal que proporcionara y amenizara música que se tocaría durante el intermedio de cinco conciertos del 50 aniversario de Grateful Dead en Chicago denominado Fare Thee Well: Celebrating 50 Years Of Grateful Dead, en el que participaron Bob Weir, Phil Lesh, Bill Kreutzmann y Mickey Hart, junto a Trey Anastasio, Bruce Hornsby y Jeff Chimenti.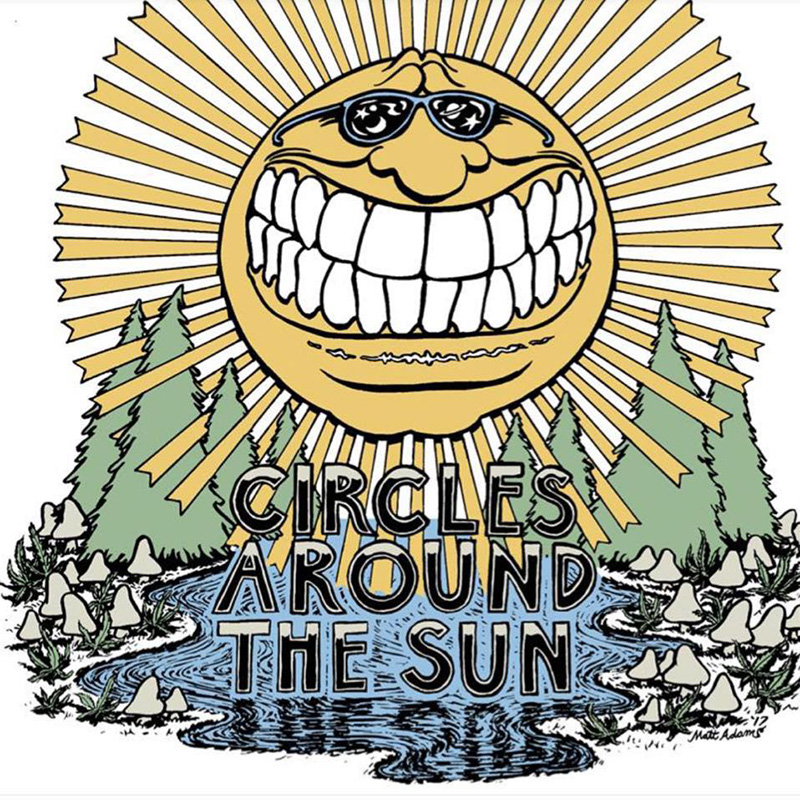 Casal reclutó para aquella ocasión y proyecto al teclista Adam MacDougall, al bajista Dan Horne y al batería Mark Levy para ayudar a grabar aquellas canciones instrumentales. Dos horas y 25 minutos condensadas en 10 canciones maravillosas.
Tras aquella experiencia decidieron continuar el proyecto conocido como Circles Around the Sun.
Escucha «Let it Wonder» (2018) de Circles Around the Sun
Escucha «Interludes for the Dead» (2015) de Circles Around the Sun
Casal, MacDougall, Horne y Levy presentaron Let it Wander, compuesto por siete deliciosos temas para una banda que crece en su propio sonido, más allá de su objetivo original de rendir homenaje al espíritu de Grateful Dead.
Circles Around The Sun reclutó a Chuck D. de Public Enemy para que contribuyera a la canción «One For Chuck». Discazo.