Nuevo disco de Redd Kross titulado "Beyond The Door" disponible para el 23 de agosto.
Han pasado 7 años desde su último y magnífico trabajo, "Researching the blues" (2012), quince años después de "Show Word" en 1997.
Escucha el nuevo disco de Redd Kross "Beyond the Door" (2019)
Los hermanos Jeff y Steven McDonald, junto al guitarrista Jason Shapiro y el batería Dale Crover (Melvins, OFF!), miembros de la banda en directo de Redd Kross, marcan a los dos últimos, como miembros oficiales y de grabación de la formación californiana. El disco fue mezclado en Los Ángeles por Steven McDonald, e incluye notables apariciones como las de Anna Waronker (That Dog), Geré Fennelly, Buzz Osborne (Melvins) y Josh Klinghoffer.
Redd Kross lo forman los hermanos Jeff y Steven McDonald a finales de los 70. Redd Kross, naturales de Los Angeles están empapadosde toda esa música de la Invasión Británica en Estados Unidos, con rendición principal a los Beatles, The Kinks y The Rolling Stones, el Glam Rock de los 70's, el Bubblegum de los 60's, Cheap Trick o Kiss.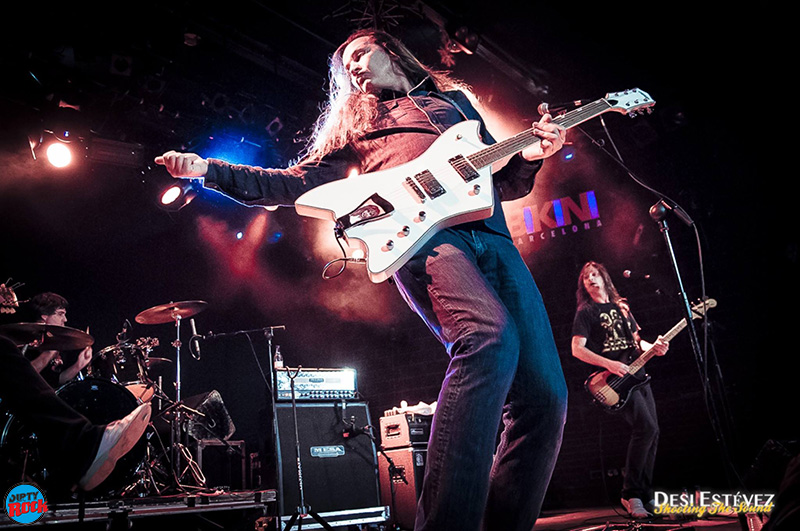 Redd Kross, esperaron quince largos años para realizar este "Researching the blues", tras su "Show World" del año 1997, y que tras disolverse, volvieron a reunirse para una serie de conciertos en el 2006, y ahoras tras esos 15 años vuelve a juntarse la misma formación que realizara su álbum "Neurotica", en 1987 con los hermanos Jeff McDonald y Steven McDonald , Roy McDonald y Robert Hecker en aquella ocasión hace 5 años.
Siempre ha sido una banda irregular. A lo largo de sus más de tres décadas de trayectoria, han atravesado multitud de transformaciones. De niños prodigio del punk californiano que con apenas 11 y 14 años conseguían asombrar a todos unos Black Flag, a pioneros del rock alternativo con su psicodélicamente enfermizo Neurotica.
Renovadores del pop más chicloso con la desvencijada vuelta de tuerca de Third Eye, descubridores del equilibrio perfecto entre melodía y distorsión con Phaseshifter, o maestros del power pop para este nuevo siglo con Show World, Redd Kross siempre han ido a su bola.
Ajenos a modas, convencionalismos y requisitos de la industria, escribiendo su propio cuaderno de ruta y evitando casarse con nadie.
Beyond the Door tracklist:
1.The Party
2.Fighting
3.Beyond the Door
4.There's No One Like You
5.Ice Cream (Strange and Pleasing)
6.Fantástico Roberto
7.The Party Underground
8.What's a Boy to Do?
9.Punk II
10.Jone Hoople
11. When Do I Get to Sing "My Way"