Andaba la ciudad en plena ebullición por motivo de sus fiestas patronales y la Plaza Mayor se vestía de largo para recibir a eso, que en los últimos años, esta tan de moda y en pleno auge pero que en tiempos atrás no eran más que orquesta de verbena, eso si, ahora, con un empaque y puesta en escena que ya lo quisieran más de un grupo profesional.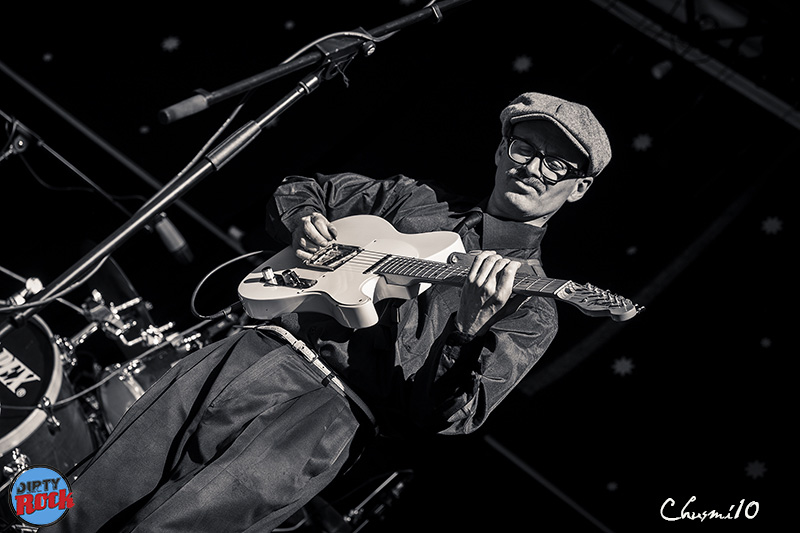 Mientras discurría la tarde, gran parte de las las fuerzas vivas de la ciudad, el señor alcalde y un buen número de ciudadanos, andaban emocionados, dispuestos a disfrutar de ese momento, unos metros más abajo, al resguardo de la Catedral y escoltado por la Feria Internacional del disco de Valladolid Castilla y León, una formación de nombre difícil de pronunciar; y de aspecto viejuno o retro…en especial si te fijabas en ese manager con el bigote a lo Clark Gable, que era un autentico puntazo, se marcaron el mejor concierto de estos días de fiesta y alegría.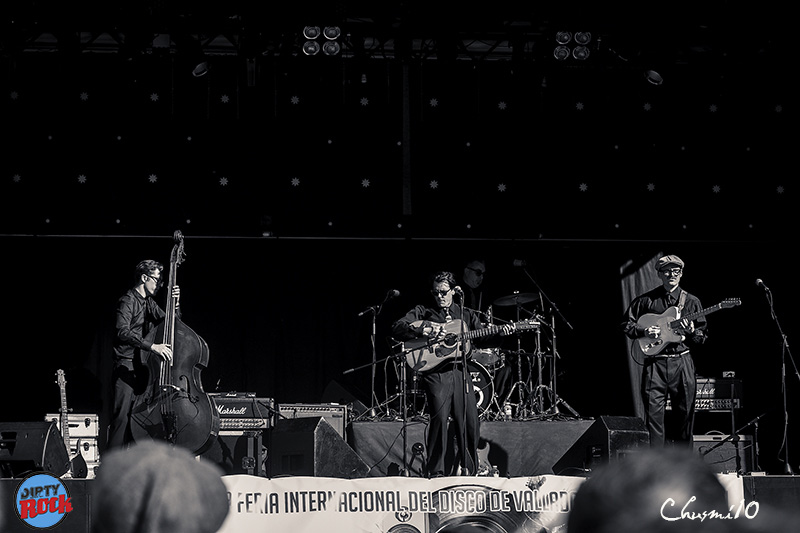 A una hora más propia de un espectáculo taurino o de un encuentro de fútbol, Matt Olivera a la voz, El Lega a la guitarra, Xavi Carajillo al bajo y contrabajo y Jesús López a la batería, integran esta banda afincada en Barcelona y que vio la luz al rededor del año 2014. Sus integrantes son reconocidos miembros de diferentes bandas con cierto prestigio en el ámbito del rock and roll 50'S…Matt and The Peabody Ducks, Legacaster, Los Torontos, Los Locos del Oeste, Pike Cavalero, o The Ragtones, dan cuenta de ello.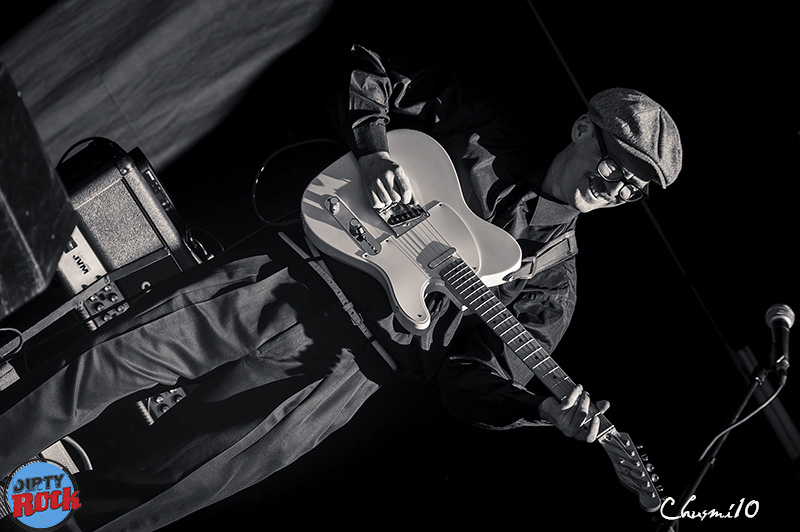 Presentaban su ultimo trabajo «Right Track, Wrong Way» (2019), un pildorazo de pura energía, diversión y calidad, una banda que, cuentan, ha paseado su directo salvaje y lleno de energía por festivales y escenarios de todo el mundo tales como: Viva Las Vegas, Fuss and Holler (USA), The Rockabilly Rave y Hemsby (UK) Let's Get Wild, Get Rhythm Go Wild (Alemania) High Rockabilly y Rockin Race (España), entre otros muchos.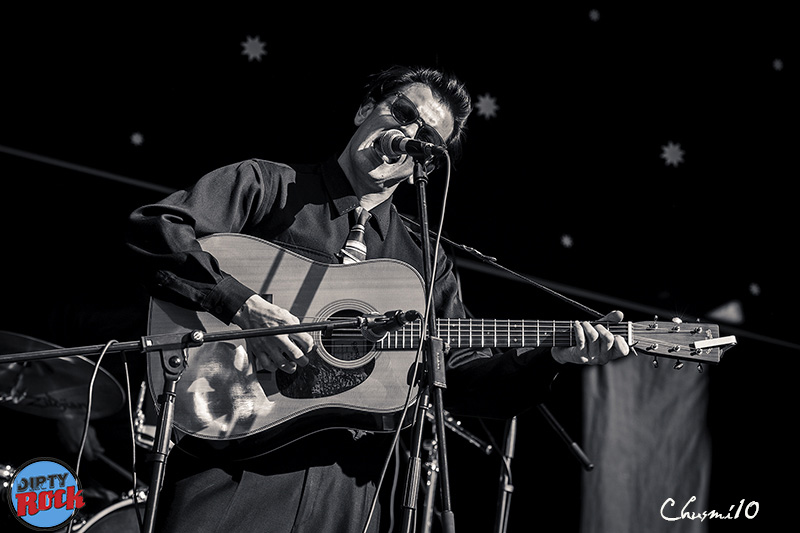 The Kabooms dieron una lección de energía y vitalidad, todo ello revestido con ese aire viejuno, que nos traslada a esa época donde mandaba esa música endiablada, ese rock and roll con aire de los 50, que en sus inicios se hizo un hueco en el corazón de muchos jóvenes y sigue allí, muchos años después….
Texto y fotos por Jesús Díez.